Fujifilm FinePix T200 Review
June 14, 2011
|
Matt Grayson
|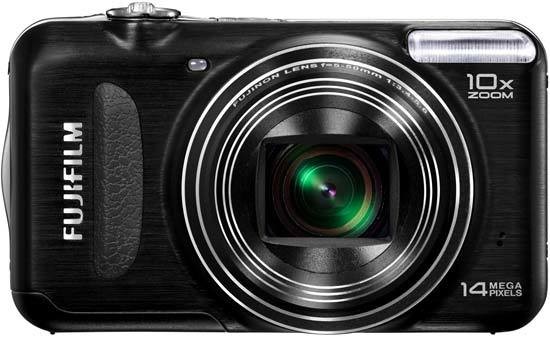 Conclusion
The test of the Fujifilm FinePix T200 has been a rollercoaster ride of opinions. When we first opened the box we found an attractive, sleek camera in a pretty colour that seemed to be bristling with technology and innovation. As we progressed through the test, we found that the camera was nothing more than a box standard digital compact camera with no special modes to break it from the herd. However, taking into consideration the price of the camera, we forgave the T200's lack of progressive features.

Whatever negative thoughts we had about the T200 before the picture test soon dissipated because the image quality for a camera at this level is amazing. Noise pictures are super smooth from low settings all the way through to the mid-range and while noise does accelerate rapidly from ISO 800 onwards, to get such good results from a camera up to that setting is great. We found that thanks to an excellent noise performance, colours aren't compromised as easily so image quality is even better than we thought it would be. However, the camera benefits from this mostly in the detailed pictures. Your macro pictures will really pop out although be careful if you're using items with straight lines because of the severe barrel distortion.

The T200 is a camera that will suit the technophobe that wants a camera that can do everything for them or the beginner who simply doesn't want to be bogged down with advanced modes and manual controls. Thanks to the attractive price and zoom range, it would make a good camera for families enjoying holidays and if they have older kids going out to nightclubs, it's a good looking camera for them to take with them and at the low price, it won't matter too much if it gets damaged. Grandparents wanting pictures of the kids will also be happy with the child mode, zoom and red-eye fix as well as the higher ISO performance to freeze the action without using the flash. If you fit into any of these categories, try this camera.
Ratings (out of 5)
Design
4.5
Features
3.5
Ease-of-use
4
Image quality
4.5
Value for money
4