Fujifilm FinePix X100 Review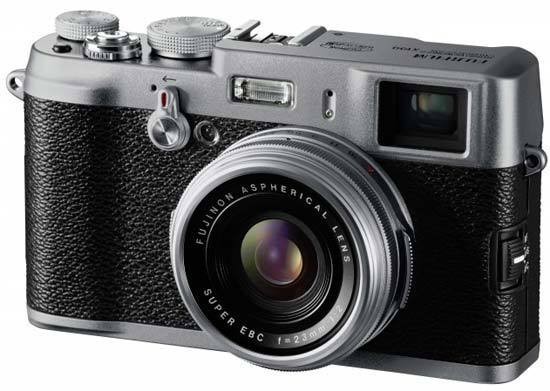 Conclusion
The Fujifilm Finepix X100 is one of the most surprising, appealing and well-realised cameras of recent times, offering a compelling mix of intuitive handling, impeccable image quality, and a truly innovative viewfinder. That's not to say that you should all rush out and buy one - by its very nature a retro-styled, film-inspired 35mm fixed lens camera with a leaning towards street photography will limit the X100's natural audience, along with the rather eye-watering price-tag, slightly sluggish auto-focusing, slow write speeds and merely average video mode. But if you're still reading this far, you'll be pleased to know that the Fujifilm Finepix X100 really does live up to its pre-launch hype.

The X100 delivers all of the goods and more in terms of its overall handling and image quality. Fujifilm have married the best of the past, in the multitude of external controls, leaf-shutter, optical viewfinder and stunning appearance, with some cutting-edge features, most notably the hybrid optical / electronic viewfinder, which really is a revelation to use. The ability to frame your subject in not one, not two, but three different ways, each of which offers certain benefits and all housed within a compact body, makes the X100 incredibly versatile, although we suspect that most owners will exclusively enjoy using the bright optical viewfinder and its unique information overlay.

All of the nice handling touches and cutting-edge technologies in the world wouldn't matter if the X100 didn't deliver the goods in terms of image quality, but thankfully the X100 scores a bullseye in terms of the photos that it produces. Noise is noticeable only by its almost complete absence throughout the ISO range of 100-12,800, while the Dynamic Range function helps to boost contrast and detail. The 23mm lens is sharp from the center to the edges, while the F/2 maximum aperture makes it easy to creatively throw the background out of focus. The X100 is right up there with the best APS-C sensor cameras on the market.

The only major fly in the ointment is the sky-high price-tag. £999 / $1299 is straying well into prosumer DSLR territory, so you really need to ask yourself if the X100 suits your particular needs, or if a DSLR or compact system camera with their interchangeable lenses would be a safer bet. On the other hand, for those of you who have been wishing that one of the camera manufacturers would deliver a compact, quiet and intuitive camera that takes great pictures, that price tag probably looks like something of a snip (or at least just about bearable). So despite the high cost of admission, the Fujifilm Finepix X100 joins the handful of cameras that have won our coveted Essential! award.
Ratings (out of 5)
Design
5
Features
5
Ease-of-use
4.5
Image quality
5
Value for money
4