Fujifilm FinePix X10 Review
November 23, 2011
|
Mark Goldstein
|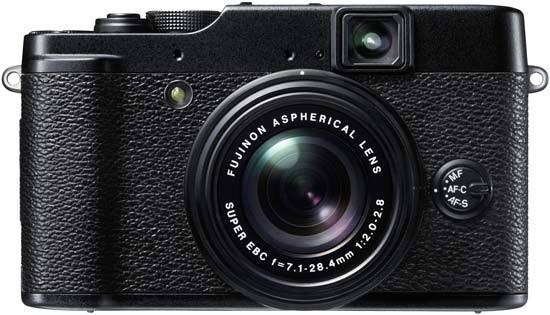 Conclusion
The Fujifilm Finepix X10 follows in the footsteps of its bigger brother, the X100, by bringing a similar retro feel, quality build quality and photographer-friendly design to a wider audience. It may only be a humble compact camera at heart, but boy, what a well-realised compact camera it is, making the X10 a product that you'll love rather than simply use. Sure, the price is sky-high for a such a small-sensor camera that isn't actually that small in size, but the image quality from the 2/3-inch CMOS sensor is markedly better than virtually all other compacts.

As with the X100, the new X10 delivers intuitive handling in spades, from the welcome inclusion of a true optical viewfinder to the manual zooming ring, not forgetting the exposure compensation and shooting mode dials, flash hotshoe, clever pop-up flash and even the traditional threaded cable release. The X10 is a compact camera flamboyantly dressed up in a pro-camera's clothing, with a snappy auto-focusing system and all-round responsiveness helping to reinforce the feeling that that is a premium product that cuts no corners.

The X10 also delivers the goods in terms of image quality. Noise is noticeable only by its almost complete absence from ISO 100-800, with the faster full-resolution settings of 1600 and 3200 also being very usable. The 4x lens is commendably sharp and distortion free at both ends of its focal range, while the f/2 / f/2.8 maximum apertures makes it easier than most compacts to creatively throw the background out of focus.

As with the X100, the only real fly in the ointment is the eye-watering price-tag. £529 / $599 is straying well into compact system camera and entry-level DSLR territory, so you really need to ask yourself if the X10 suits your particular needs, or if a DSLR or compact system camera with their interchangeable lenses would be a better idea. If money's no object and you want the best compact camera on the market, though, then we can highly recommend the excellent new Fujifilm Finepix X10.
Ratings (out of 5)
Design
5
Features
4.5
Ease-of-use
5
Image quality
4.5
Value for money
4