Fujifilm FinePix XP30 Review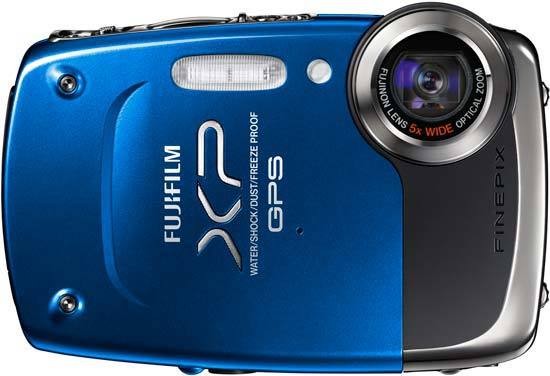 Conclusion
For the family in need of a camera to be used in a variety of situations from birthdays to days out and holidays, on the surface, the Fujifilm FinePix XP30 looks perfect with its impressive line-up of features and quality of construction. The build quality is good although you could argue that it has to be to cope with being dropped and dunked in water or sand.

In reality, the XP30 has problems when sand invades the holes and cracks. After two weeks of testing, the battery door of our review sample popped open with a small knock. The zoom rocker normally springs back into the middle position after releasing it which then stops the zoom. Once the camera had been put through the sand test, it stuck when zooming out to the telephoto setting.

Ergonomically, the XP30 has a quirky, attractive design that looks nice and everything falls happily to hand. We had problems with how we held the camera because of the feet on the bottom of the camera. It's always best to get into a shop and try the camera out before you buy it from them and more so with the XP30.

Putting GPS on the camera is a great idea, but living in England as we do, we couldn't get it to work because of the bad weather we experienced at the time of testing. There are good GPS systems on the market that can get a signal when indoors and in tunnels but the XP30 can't even get through clouds.

The XP30 is a family camera and family pictures will be looked at on the computer screen or printed to small sizes. For those types of pictures, the image quality is great. Colours are rendered nicely and we're happy with how the camera produced them. The XP30 only struggled with chromatic aberrations in the most extreme cases. If it wasn't for the noise reduction facility that the camera has, noise would be coming through at ISO100. As it stands it works well up until around ISO800 when the noise reduction gives up.

The Fujifilm FinePix XP30 is a good enough camera for the happy snapper that either has kids or enjoys the more extreme side of life and needs a camera that can cope with abuse. For a price point of less than £200 it's a great little compact to take places thanks to its small size, internal functions and easy to use menu. If you can live with the problems that we experienced throughout the test then you'll find this camera will meet all of your family's needs.
Ratings (out of 5)
Design
3.5
Features
4
Ease-of-use
4
Image quality
3
Value for money
4