Fujifilm FinePix XP60 Review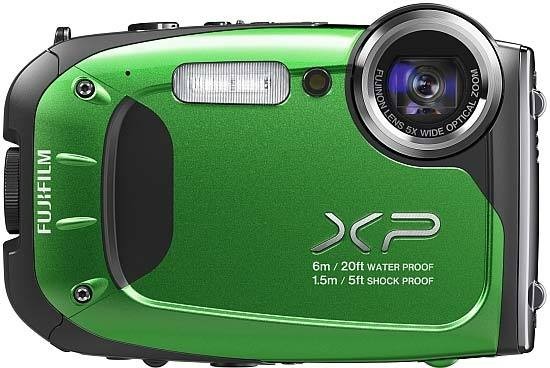 Conclusion
The Fujifilm FinePix XP60 is a capable little camera. It seems that every thought has gone into how to make it as travel friendly as possible. Fujifilm have also squeezed as much tech into it as they can for the price they wanted to sell it at. The waterproof protection is better than most other digital compacts and matches them with the other areas. It looks nice - especially the electric blue colour that we got as a test sample. The layout of lens in the top corner has been tried and tested for around 10 years now. It means the camera will remain slim even while zooming and most importantly for an underwater camera, everything is sealed inside the body.

Other features suited to the travelling photographer are the built-in charger which is great for space strapped bags. Should you wish to reduce the amount of memory you take, the SDXC compatibility will allow larger capacities of card. However, this has dangers of losing a lot of photographs if the card corrupts or you lose the camera/card. The start up time and some of the burst modes are very fast which is great for candid street scenes. The anti-reflective screen will be great for snorkelling as well as taking pictures in bright light. This also reduces the amount of battery power drainage caused by brightening screens to counter glare.

We're unsure of the lack of noise control on the pictures. Noise is quite bad from the lowest ISO setting but doesn't seem to get much worse as the settings are raised. We think with a little NR, the image quality would increase greatly.

The price varies depending on retailer but for an average price of around £179, the Fujifilm FinePix XP60 is a good little camera. You get some decent features built in while any issues that surround it, such as the centrally located flash producing red-eye and having an awesome red-eye reduction feature. If you're looking to go on your travels and you want a little camera that has some decent features, the XP60 will suit your needs. While the image quality isn't the best due to the absent noise-reduction, it makes up for it in other areas.
Ratings (out of 5)
Design
4
Features
4.5
Ease-of-use
4
Image quality
3.5
Value for money
4