Fujifilm FinePix Z70 Review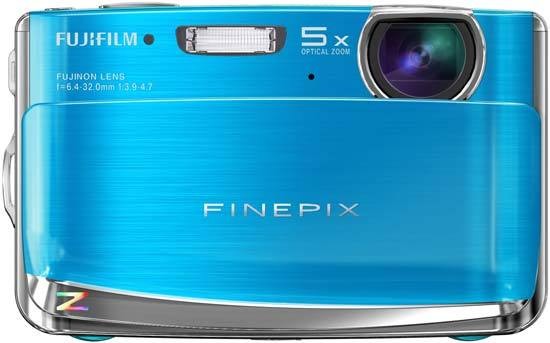 Conclusion
The Fujifilm FinePix Z70 is a well-designed, full-featured and easy-to-use point and shoot digicam that's also very good value for money - only the so-so pictures that it takes let the side down.

The Z70 is firmly aimed at the younger end of the photographic market with a range of snazzy colours, neat sliding lens cover and quick and painless uploading to your favourite social website (just so long as its YouTube and/or Facebook). It's also easy enough to use for all of the family, with a range of scene mode and the clever Automatic Scene Recognition mode doing virtually all of the work for you. 720p HD video with full use of the 5x zoom lens is the icing on the proverbial cake.

On the other hand, the merely average image quality is a disappointment, with noise and softening of detail all too apparent at ISO 400, obvious barrel distortion at the 36mm focal length, a poor macro mode and limiting maximum shutter speed of 4 seconds. You probably won't notice any of these flaws if you mostly take photos in good light - just don't try to push the Z70 too far and you'll be satisfied, if not delighted, with what this camera can achieve.

Definitely putting a smile on our faces is the FinePix Z70's eye-opening price - a mere £129.99 / $149.95 for a slim, metal-bodied, stylish 12 megapixel camera with a 5x zoom, 2.7 inch LCD screen and HD movies is a bargain in anyone's book. Subsequently the Fujifilm FinePix Z70 is a very capable, solidly built pocket point-and-shoot with an almost throw-away price-tag, making it perfectly suited to rough and tumble family life.
Ratings (out of 5)
Design
4
Features
4
Ease-of-use
4
Image quality
3
Value for money
5