Fujifilm FinePix Z90 Review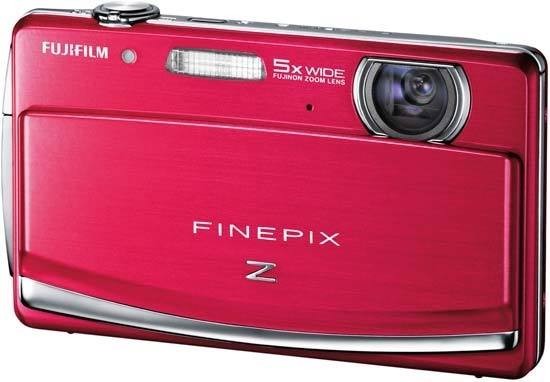 Conclusion
So let's take a look at what Fujifilm have achieved with the FinePix Z90: They have well made, slim, good-looking camera that takes good pictures and harbours some interesting technology such as the touch-screen and new panoramic stitch system. New users and young people will like features such as the face recognition and because of it's slim line build and good looks, it will be a staple requirement in a pocket or handbag on a night out.

But let's face it, it's only got really good new technology when compared against the Z70 which the Z90 is replacing. Notable differences are the touch-screen, higher resolution, one-touch video, "tap and shoot" and tagging for auto upload to Facebook and YouTube. Looking at it from the point of view of how good it is against the older model then Fujifilm have done a lot to the Z90. Probably because the camera looks so nice and has a good build quality to it, it's easy to think that it's got a higher market placing than the reality of it being a £100 compact. Looking at the Fujifilm FinePix Z90 from that perspective, while it's no ground breaker, the features it has are actually quite advanced.

Areas that we feel that the Fujifilm FinePix Z90 fails on are the battery being able to be inserted either way around but only working one way. We also don't like the video button being where it is. It looks too much like a power button and we found our memory card was littered with a few seconds of video as we thought we'd switched it off followed by a curse as realisation dawned, then the video ending.

If you're young, new to photography or simply want a camera that looks expensive without the actual real life expense, then the Fujifilm FinePix Z90 can provide that for you. The touch screen will make it look like a smart phone which are very on trend and the sleek design will impress your friends. If this is you, then check the Fujifilm FinePix Z90 out.
Ratings (out of 5)
Design
4
Features
4.5
Ease-of-use
4
Image quality
3.5
Value for money
4.5