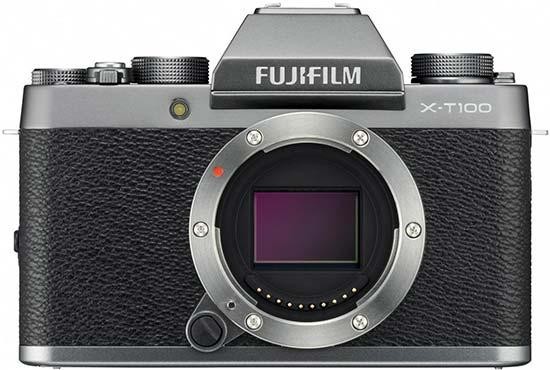 Conclusion
The Fujifilm X-T100 expands the X-T family of cameras, offering the mini-DSLR styling at a more affordable price-point than the X-T20 and flagship X-T2 models, whilst also adding a couple of unique features of its own in the shape of the three-way tilting LCD screen and Bluetooth connectivity. It makes for both a very good back-up camera for more experienced users and a first mirroless camera for smartphone/compact camera upgraders.
Image quality is very similar to the X-A5 camera that we recently reviewed, that is to say very good, with both using a Bayer sensor rather than the more premium X-Trans sensor used in the higher-end X-series models. The X-T100 also ships with the same XC 15-45mm f/3.5-5.6 kit lens as the X-A5, which we like a little less thanks to its rather cumbersome operability - you'd be better off picking up a used XF 18-55mm lens or pairing it with one of the small f/2 XF prime lenses.
The Fujifilm X-T100 is the cheapest X-series camera to feature an electronic viewfinder, which is probably the main reason why you'd opt for this model rather than the LCD-driven X-A5, the other being the more appealing retro styling. If 4K video is on your wish-list, though, you'll need to up your budget and choose the X-T20, as the 15fps frame rate is simply too slow for decent footage (the X-A5 can also only record 4K at 15fps).
In summary, the new X-T100 is a great addition to the Fujifilm family, occupying a sweet spot between the entry-level X-A5 and higher-end X-T20. Highly Recommended!
Ratings (out of 5)
Design
4.5
Features
4.5
Ease-of-use
4
Image quality
4
Value for money
4.5