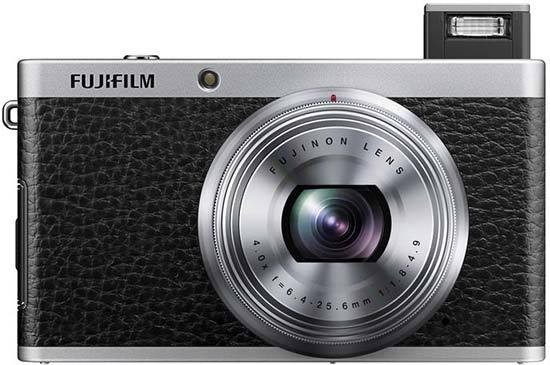 Conclusion
The Fujifilm XF1 offers a similar retro feel, solid build and excellent image quality as its bigger X-series relatives at a cheaper price, but some of the features are less well-realised with style often winning out over substance.

The XF1 is clearly an attempt to widen the appeal of Fujifilm's X-series even further, with its clean lines and uncluttered looks resulting in a chic, classically styled camera. Although not quite on a par with the X10 and X100, the XF1's build quality is very good, and the image quality from the large 2/3-inch CMOS sensor is markedly better than virtually all other compacts. Noise is noticeable only by its almost complete absence from ISO 100-800, with the faster full-resolution settings of 1600 and 3200 also being very usable. The 4x lens is commendably sharp and distortion free at both ends of its focal range, while the f/1.8 maximum aperture at 25mm makes it easier than most compacts to creatively throw the background out of focus (although it does quickly slow to f/4.9 at full telephoto).

Things aren't quite so rosy on the handling front, though. While we love the new E-Fn menu system, which effectively makes up for the XF1's reduced number of external controls, the same can't be said for the innovative but ultimately obtrusive lens ring. The ability to manually zoom through the focal range is very welcome, but we'd much prefer a simple on/off button to the frankly convoluted way of turning the camera, with the Standby mode feeling redundant. The XF1 comes with several prominent guides explaining how to turn it on - that's several guides too many in our book. The manual zooming ring also made us miss having an optical viewfinder, as it practically begs you to hold the camera up to your eye.

So whereas the Fujifilm X10 got the combination of retro style and a photographer-friendly approach largely right, the new XF1 feels a bit less well-realised. Not to say that it's a bad camera - and it is also the cheapest X-series model in the now extensive range - but overall the Fujifilm XF1 doesn't have quite the same appeal as the rest of the range...
Ratings (out of 5)
Design
4
Features
4
Ease-of-use
4
Image quality
4.5
Value for money
4