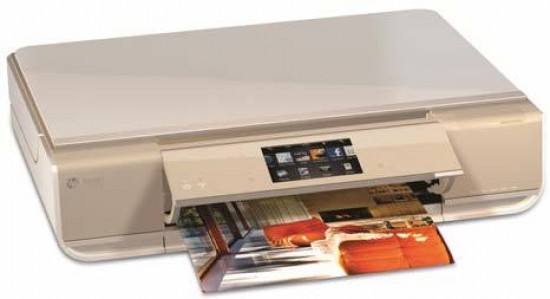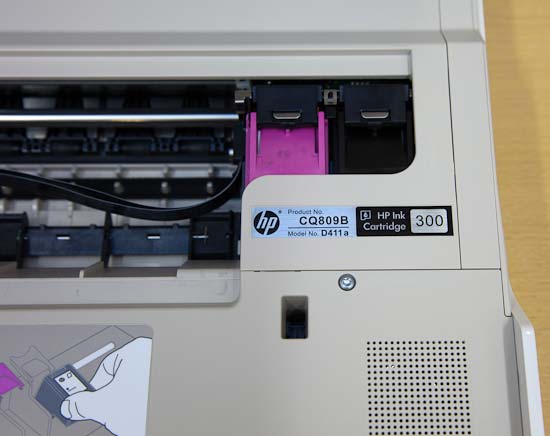 The HP Envy 110's ink cartridges are available in two capacities, Normal and XL, with the latter providing the most economical running costs. We roughly calculated running costs of 3.5p per black and white print and 6p per colour for UK users, over twice as much as the Kodak Hero range.
In addition to its core printing and scanning capabilities, the Envy 110 has a few more tricks up its proverbial sleeve, including ePrint for remote printing via the cloud allowing you to print to the Envy 110 from any device anywhere in the world, and AirPrint for local printing from Apple iPhone, iPad and iPod Touch devices. HP's Web Apps provide access to a diverse range of web content, including direct printing from your Facebook account and the HP-owned Snapfish service, while the eFax option sends and receives faxes without the need for a separate telephone line, useful for small businesses on a budget who have to have some kind of fax capability.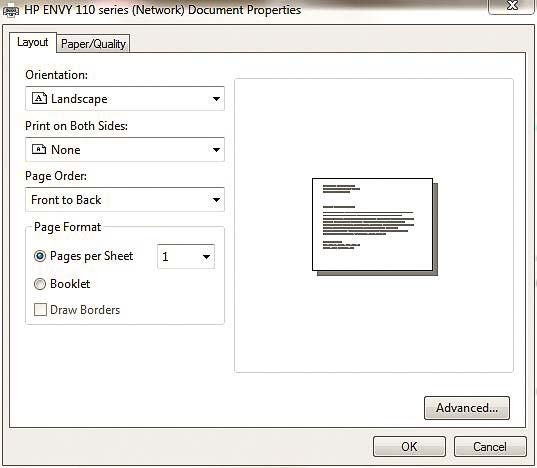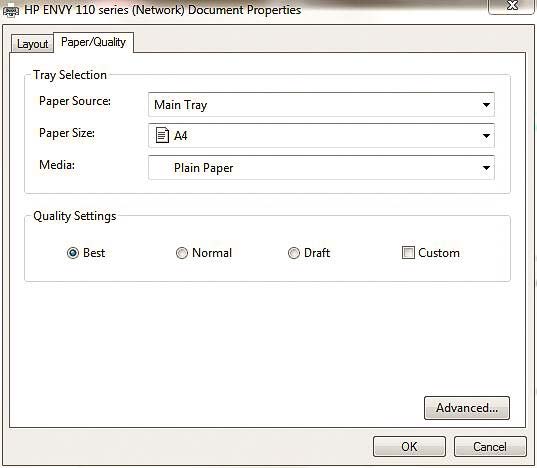 The printer driver doesn't give you too much control over how the Envy 110 operates, as you can see from the above screenshots.
Conclusion
As printer design goes, the HP Envy 110 is a real head-turner, with a super-stylish and importantly slim profile that certainly won't look out of place in the modern home. Sadly, despite a long list of extra features, its print quality, speed and costs aren't good enough for us to recommend the Envy 110 to either photographers or to heavy home users. Instead it's best suited to life as a printer for occasional family use, which given the high price tag of £250 / $250 may be too much to ask for that user group. The HP Envy 110 is one of the best-looking printers that we've reviewed, but it simply doesn't produce the best-looking prints.
Ratings (out of 5)
Design
4
Features
4
Ease-of-use
3.5
Image quality
3
Value for money
2.5
Your Comments