Kodak Easyshare M5370 Review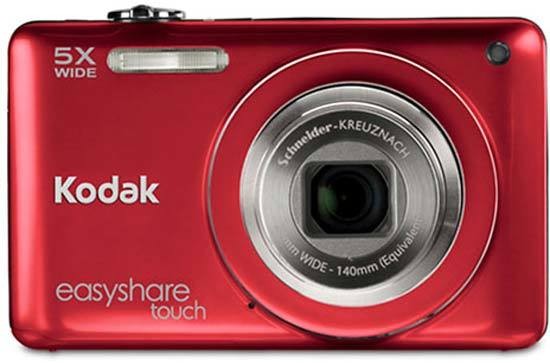 Conclusion
The Kodak Easyshare M5370 is by far one of the best small cameras we've seen from the company. It's small, stylish, feature-rich, built to a good standard and - most importantly - produces good pictures considering its entry-level price-tag.

Photographs from the M5370 are sharp and have good colour rendition. Noise is a problem from early stages but the noise reduction does what it can and we think that the customer looking for a camera at this level won't be interested in noise enough to notice it.

We love the sharing possibilities of the M5370 because it takes the Kodak "easy sharing" approach one step further. Hooking up to social network sites is nothing new but Kodak makes it very easy with their sharing system.

We're surprised at the use of MicroSD as the preferred memory card format. Obviously it means that the camera can be made smaller but it's a relatively unknown format in photography circles (much more widely used in mobile phones). An adapter has to be used to convert it to full SD size unless you have a card reader that accepts MicroSD.

The Kodak Easyshare M5370 is a camera designed to look good on a night out. It's small enough to fit into a pocket or clutch bag and the touch-screen makes it an interesting talking point because even though phones have had touch-screens for years now, seeing it on a camera is still quite advanced for some reason.

With picture quality as good as it is (despite the noise at low ISO speeds), we think the M5370 is a great little camera from Kodak and they need to make sure that all their future cameras have this image quality as a benchmark. Kodak have received criticism in the past for sub-standard cameras, but hopefully the M5370 is the start of a new breed that sees the company rising from the proverbial ashes.
Ratings (out of 5)
Design
4.5
Features
4
Ease-of-use
3.5
Image quality
4
Value for money
4.5