Kodak Pixpro SP360 4K Review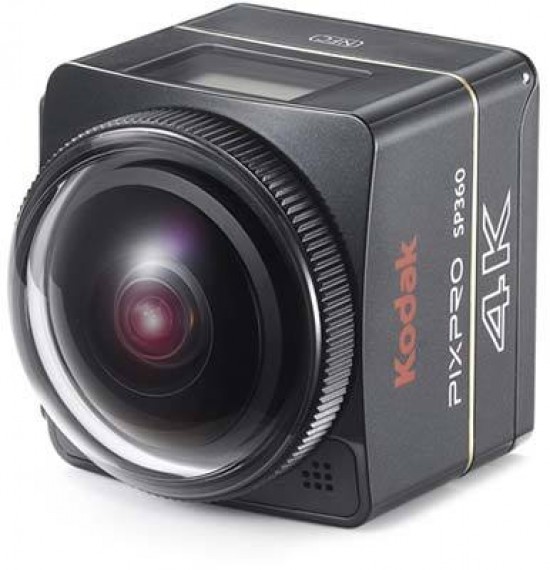 Image Quality
We cannot claim that, in terms of stills photography, the Kodak Pixpro SP360 4K provided us with our best ever results/efforts. As we said when we checked out the plain old Kodak-branded SP-360 model, due to the extreme wide angle nature of the lens and inevitable fisheye effect, and no matter which image aspect you are shooting in, when shooting stills or video hand held (as opposed to via handle bars, car dashboard or helmet mount – delete as appropriate), it is very easy to include tips of fingers in the corner of the frame; though of course these can be edited out later or the frame simply cropped if you're that bothered – although if you've shot images in the 'global' format you'll be losing the perfectly defined circle. 
The PDF manual admits that in certain lighting conditions users may capture images with a glow to them – or lens flare – and in practice this is unavoidable and in fact intrinsic to the all-seeing nature of the device.
Results also aren't going to match a dedicated compact or DSLR – not by a long way. What we're after here is a different take on proceedings and a visual record unlike any other. So we can be a little forgiving if colours are a tad under-saturated or highlights are burnt out. Want a Roger Dean-type spherical image for the cover of your prog rock tribute act's album however? The Kodak Pixpro SP360 4K is perfect for delivering that, as long as you're not expecting razor sharpness across the frame. 
As mentioned in the main review body text, this is not a camera on which you can tweak settings manually to your heart's content. Even its limited ISO range (100-800) is selected automatically by the camera, depending what it judges the conditions to be. Exposure is also a bit all over the place. It's simply a case of selecting the mode most relevant to what you want to achieve and hoping for the best.