Kodak PixPro SP360 Review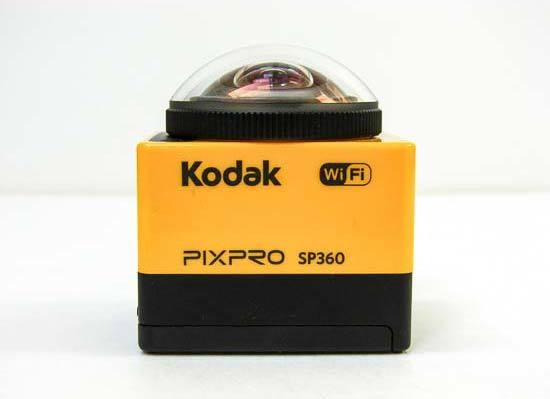 Conclusion
Fashioning this boxy plastic 10 megapixel, Full HD video action camera in a spot-on, brand-aware blend of Kodak yellow and black is a clever, 'on message' touch that makes the most of that famous name. Handling wise, and given the 360 degree angle of view here there are inevitably do's and don'ts when it comes to getting the best from the Kodak Pixpro SP360 however. With precious few instructions to go on included in the box itself – meaning that downloading a PDF manual before you begin to have a detailed play is a must - we found it's very much a case of trial and error along with a hefty dose of 'practice makes perfect' when it comes to this one.
Image quality wise this one is nothing special – it's what you get, not how it looks that is important here, though moving footage is naturally more forgiving than stills. When the camera was not over-exposing, we did manage to get some colourful results and were quite pleased with our Heath Robinson like attempts at securing it to slippery handlebars and the like.
Don't expect well-framed consistent results reminiscent of a DSLR. But do expect a lot of fun. Whether a bit of 'fun' is worth a not-so-cheap £300 for the Kodak PixPro SP360 ultimately depends a lot of how much you value said kicks.
Ratings (out of 5)
Design
4
Features
4
Ease-of-use
3
Image quality
3
Value for money
3.5