Kubota RPG Speedkeys 2 Review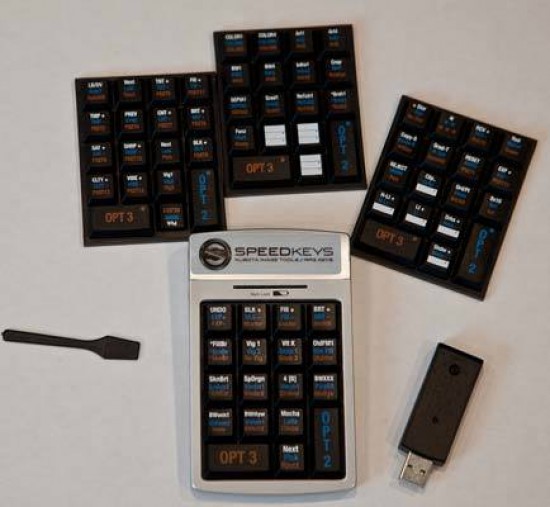 As I mentioned earlier, there are a number of extra keys that are included with Kubota RPG Speedkeys 2. Using the supplied tool, you can pop a key cap off and replace it with another. The Speedkeys application is then used to reassign that key to the new function. The package includes over 100 of Kubota's presets that cover a wide range of adjustment and finishing options, and you can also use your own provided they follow a naming convention that uses only letters and numbers - no special characters allowed.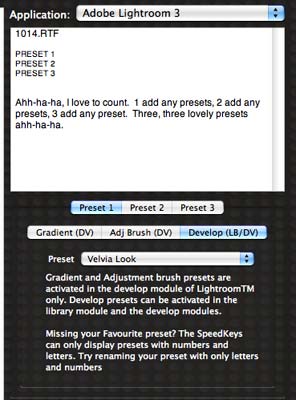 The variety of supplied presets is impressive and all do a good job. I particularly like the B&W options finding that they suit a wide variety of images. You'll need to experiment some with the presets though, since the names might leave you wondering exactly what type of adjustment you'll be getting (I had no idea what to expect from BW BaBoom 1 for example).
Be sure that you read the directions though - you need to have the preset list expanded or they won't be applied. I'm one of those people that tends to just jump in and start using something, not reading the directions unless I have a problem. So, it shouldn't be a surprise when they didn't work the first time through (although the adjustment keys did work, so I knew it wasn't a major issue).
Conclusion
Kubota RPG Speedkeys 2 takes a bit of getting used to, but you can dramatically speed up your workflow with the Speedkeys. Once you memorize the layout of your keys, it's a simple press to make your changes. For the busy photographer with a set workflow, this could easily save you hours a week in editing time. For the casual user, the presets are a great investment, but the additional $300 for the Speedkeys may be more than you'll find acceptable. At $200, I think Kubota RPG Speedkeys 2 would be a fantastic combo, and easily worth the price.
Ratings (out of 5)
Features
4
Ease-of-use
3.5
Value for money
3
Your Comments