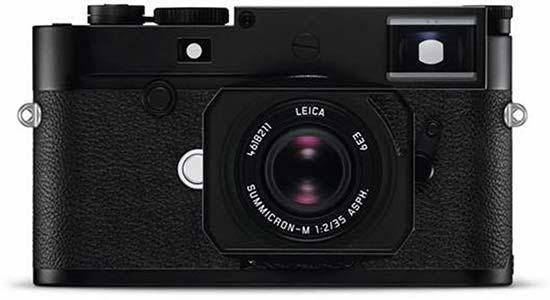 Image Quality
All of the sample images in this review were taken using the 24 megapixel Fine JPEG setting, which gives an average image size of around 9Mb.
As is also the case with other Leica M series cameras, once you get the hang of using a rangefinder, the images that the Leica M10-D is capable of producing are fantastic. As the sensor and processor here is the same as found in the M10-P and the M10, we can expect similarly excellent images.
Images have a great amount of detail and sharpness, and as is common across Leica cameras, have somewhat of a "filmic" quality about them which is hard to describe. In other words, they "look" like they were shot on a Leica.
Noise is controlled well through ISO 100-1600, with some noise starting to creep in at around ISO 3200. At ISO 6400 and above images remain usable unless you're hoping to print at very large sizes – well ISO speeds of 12500 and 25600 are best avoided if possible. The top speed of ISO 50000 renders images very poorly, so that should also be avoided.
Otherwise, colours are well saturated with a good degree of realism without going over the top. Exposures are general well-balanced when relying on the all-purpose metering option, but not being able to double check with a screen can lead to some slightly overexposed or underexposed images. Luckily, the Leica M10-D can shoot in the universal raw DNG format, giving you the option to tweak images should you need to.

Automatic white balance does a reasonably good job when faced with different lighting conditions, erring slightly towards yellowish tones when shooting under artificial lighting. A more appropriate white balance setting can be set – but not directly on the Leica M10-D, so again shooting in raw format and leaving it on Auto is probably the best option for speed.
Noise
There are 10 ISO settings available on the Leica M10-D. Here are some 100% crops which show the noise levels for each ISO setting for both JPEG and RAW files.
| | |
| --- | --- |
| JPEG | RAW |
| ISO 100 (100% Crop) | ISO 100 (100% Crop) |
| | |
| | |
| ISO 200 (100% Crop) | ISO 200 (100% Crop) |
| | |
| | |
| ISO 400 (100% Crop) | ISO 400 (100% Crop) |
| | |
| | |
| ISO 800 (100% Crop) | ISO 800 (100% Crop) |
| | |
| | |
| ISO 1600 (100% Crop) | ISO 1600 (100% Crop) |
| | |
| | |
| ISO 3200 (100% Crop) | ISO 3200 (100% Crop) |
| | |
| | |
| ISO 6400 (100% Crop) | ISO 6400 (100% Crop) |
| | |
| | |
| ISO 12500 (100% Crop) | ISO 12500 (100% Crop) |
| | |
| | |
| ISO 25000 (100% Crop) | ISO 25000 (100% Crop) |
| | |
| | |
| ISO 50000 (100% Crop) | ISO 50000 (100% Crop) |
| | |