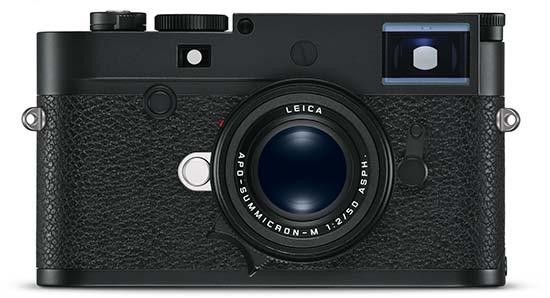 First Impressions
In another busy month for the brand, Leica has revealed a new 'stealth' version of the M10 in the near-silent shuttered, logo-free M10-P. Photography Blog attended the M10-P's London launch…
Ssshh… Leica Unveils Whisper-quiet M-10P
Following on from the Leica M10, the premium-build German camera brand has launched what it's claiming is the 'next innovation' in its 'M' rangefinder series. Unveiling the brand new M10-P, Leica's UK MD Jason Heward told PhotographyBlog: "The letter 'M' is one that means a lot to Leica and has done since 1954 and the launch of the M3; it stands for timeless design and an iconic camera."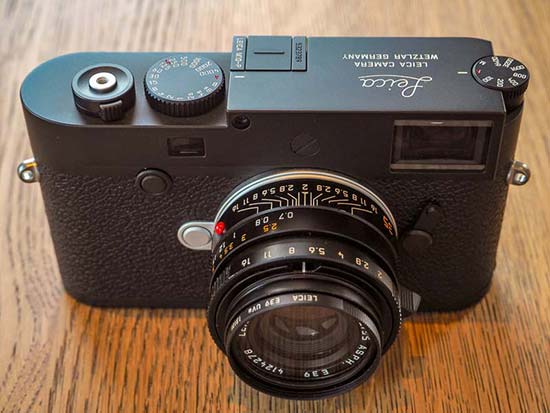 As the model name indicates, the manual focus M10-P is very much a sibling to the existing M10. The cameras share the majority of their technical specifications as well as classic outward design – indeed Leica confirmed the same materials (brass and magnesium alloy) have been used in its build – though there are also some notable differences that we'll come on to.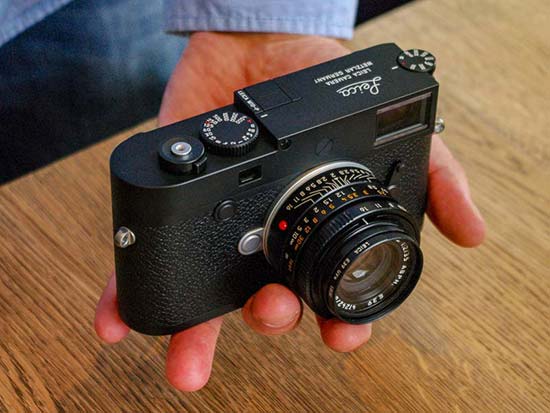 For example, the newer model is described as the 'stealthiest' M camera ever made. Part of this is attributed to the fact that, unlike the regular M10, the new M10-P deliberately omits the iconic red Leica badge from its faceplate. It's also the manufacturer's first 'M' camera it says, to 'broaden its usability' via the adoption of a touch screen at the rear – a feature also found on its SL and CL cameras – though said screen is fixed, rather than being angle adjustable. The monitor can be intuitively controlled via a swipe of the finger or a double tap, while users can also 'pinch in' to check focusing. When Live View is deployed, users also have access to an integrated spirit level/virtual horizon. Naturally there's also an eye level viewfinder for photography purists.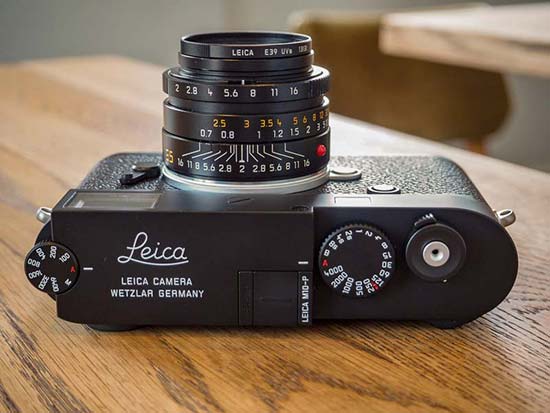 Discreet but not a total wallflower
Plus, while the unobtrusive and understated camera is logo-free at the front, the M10-P isn't a total wallflower; its top plate features an attractively florid engraving of the brand name in classic script, as well as providing a metal hot shoe cover in a matching finish to its bodywork – yet another point of difference from the existing M10.
At the launch, Leica reiterated that the M10-P is all about being discreet and subtle, enabling photographers to get in and amongst whatever is happening, leaving them free to observe life as it's happening – and without a loud shutter sound alerting onlookers to the fact that photos are being taken.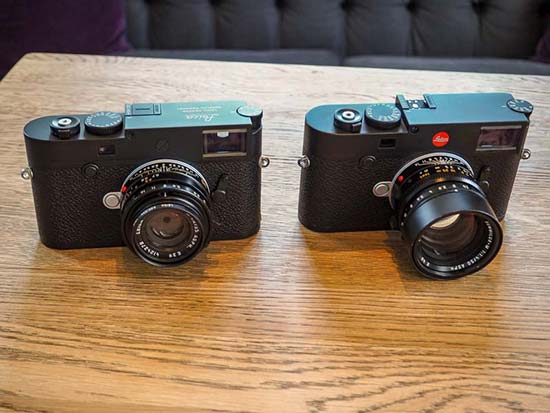 Indeed, the M10-P has been declared by its maker as not only the stealthiest, but also the quietest 'M' camera ever made – even quieter than its analogue forebears, and with a shutter sound more silent still, claims Leica, than not only most of the competition (including, it claims, the Sony A7 III and Nikon D850), but also the Leica M-A, M6 and standard M10.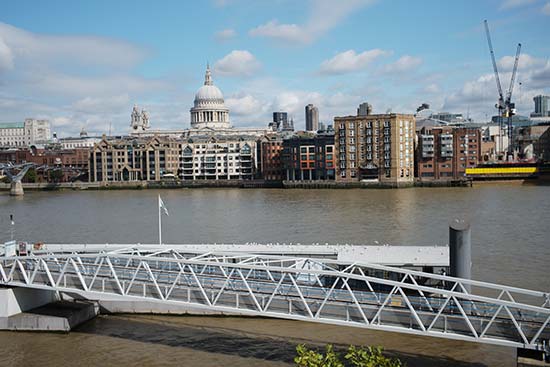 In conclusion, the Leica M10-P's touch function screen and spirit level are pretty much the two major differences between it and the M10, along with the quietness of its shutter (and lack of iconic red badge on the faceplate).
Available in a choice of either black or silver finish, sales are due to commence August 21st, the day the camera is officially announced. While the M10 retails at £5,850, the price tag for the M10-P is a slightly higher £6,500.