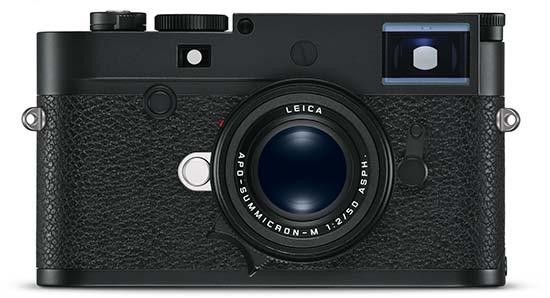 Image Quality
All of the sample images in this review were taken using the 24 megapixel Fine JPEG setting, which gives an average image size of around 9Mb.
As is to be expected from Leica, the images the M10-P can create are fantastic, especially once you get used to its operational quirks. As the sensor and processor is the same as found in the existing M10, image quality should be the same.
Images have a superb amount of detail and sharpness, while they also have a "filmic" quality that is hard to quantify in words but is typical of shooting with a Leica. Noise is well-controlled throughout ISO 100-1600, with a little acceptable noise creeping in at ISO 3200. At ISO 6400 and above, images remain usable up until around ISO 12500, but it's best to avoid ISO 25600 and above.
Colours are well saturated, with a good amount of vibrance and pleasing tones. On the whole, exposures are well-balanced when relying on the all-purpose metering option (Leica calls it "multi-field"), while automatic white balance does a good job when faced with different kinds of light sources.
As well as creating JPEGs, the M10-P shoots in the universal DNG raw format, meaning you can open the files without any need for the latest updates from Adobe, or proprietary software. From the raw files you can draw out additional detail and tweak the colours towards your own personal preferences.
Noise
There are 10 ISO settings available on the Leica M10-P. Here are some 100% crops which show the noise levels for each ISO setting for both JPEG and RAW files.
| | |
| --- | --- |
| JPEG | RAW |
| ISO 100 (100% Crop) | ISO 100 (100% Crop) |
| | |
| | |
| ISO 200 (100% Crop) | ISO 200 (100% Crop) |
| | |
| | |
| ISO 400 (100% Crop) | ISO 400 (100% Crop) |
| | |
| | |
| ISO 800 (100% Crop) | ISO 800 (100% Crop) |
| | |
| | |
| ISO 1600 (100% Crop) | ISO 1600 (100% Crop) |
| | |
| | |
| ISO 3200 (100% Crop) | ISO 3200 (100% Crop) |
| | |
| | |
| ISO 6400 (100% Crop) | ISO 6400 (100% Crop) |
| | |
| | |
| ISO 12500 (100% Crop) | ISO 12500 (100% Crop) |
| | |
| | |
| ISO 25000 (100% Crop) | ISO 25000 (100% Crop) |
| | |
| | |
| ISO 50000 (100% Crop) | ISO 50000 (100% Crop) |
| | |