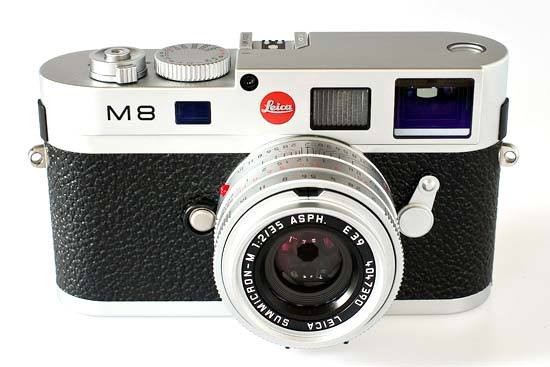 Conclusion
While it's true the M8.2 has much more 'sorted' feel about it than the earlier M8, paying nearly £4000 for a camera and at least another £850 for a lens (though there are some truly excellent third-party M-mount lenses available from Voigtlander and Carl Zeiss) that has some very obvious quirks isn't for the faint-hearted.

You've really got to want to buy one of these, and indeed if you're making a living from the kind of photography that the M-series CRFs are aimed at, then you'll at least be very curious as to whether the M8.2 can 'cut-it'.

We're pleased to say it can, but like the original M8, you have to be aware of certain shortcomings. The two 'biggies' being the IR sensitivity and noise levels above ISO 640, though, to a lesser extent, no easy access to the EV shift feature is another niggle. None of these are real show-stoppers as each has a work-around, and the fact remains, once used to dealing with these limitations, the Leica M8.2 is a very likeable camera.

If you're a wealthy novice it's not an easy camera to use and get the very best out of immediately; there's quite a learning curve. Indeed, the lack of hand-holding forces you to re-consider every aspect of the picture-taking process, but that's not a bad thing.

Still we can't help but feel it's a shame Leica couldn't have added in-camera noise reduction for out-of-camera Jpegs. After all, the M8 has been in existence for nearly three years - that's an age in digital terms. It's the one option that, if successfully implemented, would have opened up the camera to a larger audience.

If we want to be overly critical, we could point out picture quality hasn't changed and Leica hasn't effectively resolved the issues of the original M8. What's more, with the introduction of the new full-frame 18-megapixel M9 at a not unreasonable £4850 (by comparison), claiming lower noise and improved IR filtering, the M8.2 now looks a lot less attractive than it did before 09/09/09.

Be that as it may, the M8.2 is a welcome upgrade to the M8, and M-mount lens users continue to get a digital camera that can deliver the return on their investment. And it's an investment that newcomers can benefit from too (though you may have to ask whether the M9 would be a better option), so for those reasons then, the M8.2 now narrowly misses out on the coveted Photography BLOG Highly Recommended award for the bestowing of a Recommended award instead.
Ratings (out of 5)
Design
4.5
Features
4
Ease-of-use
4
Image quality
4.5
Value for money
4