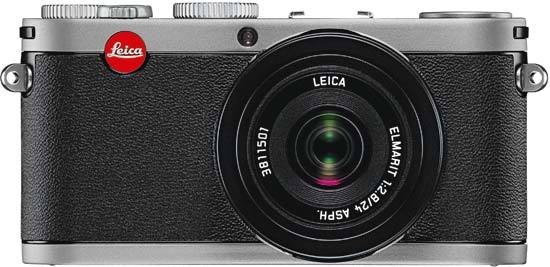 Conclusion
The Leica X1 is a camera of extremes, offering a compelling blend of stunning design, fantastic handling and superlative image quality, but ultimately suffering from a pared-back feature set, sluggish responsiveness and a sky-high price-tag.

The combination of a fantastic prime lens and large APS-C size sensor result in outstanding image quality that easily beats most other compacts and also most other entry-level DSLRs. Low-light images are excellent too, with the X1's faster ISO settings delivering low-noise results. Add the ability to shoot DNG RAW files as well as JPGS, and it's clear that the X1 is a real class-leader.

The design and handling of the X1 are also a real highlight for more experienced photographers, with the innovative twin control dials for shutter speed and aperture making it a cinch to quickly dial-in your required exposure. The cute pop-up flash is certainly a talking-point, while the rest of the camera follows a tried and trusted design that won't scare off newcomers.

The X1's general lack of responsiveness means that it doesn't score full marks in the ease-of-use department. Indeed, the slow auto-focus system and image processing times may be enough to completely put off some photographers. This is a camera that rewards a slower, more considered approach - don't expect to be able to consistently capture moving subjects with it.

It's also certainly not a camera for the faint-hearted thanks to the the extraordinary cost of ownership. £1395 / $1995 / €1550 is simply a lot of money for what is essentially a compact camera with a fixed lens, Leica badge or no Leica badge, with the optional accessories like the viewfinder and handgrip and further increasing your outlay.

Having said that, if you can live with the X1's deliberate lack of bells and whistles and more importantly its general sluggishness, it is undoubtedly a delightful camera that takes superb pictures. Highly recommended if that description fits you, but otherwise steer clear and consider one of the more responsive and crucially much cheaper Micro Four Thirds cameras.
Ratings (out of 5)
Design
4.5
Features
3
Ease-of-use
4
Image quality
5
Value for money
2.5