Manfrotto Element Big Tripod Review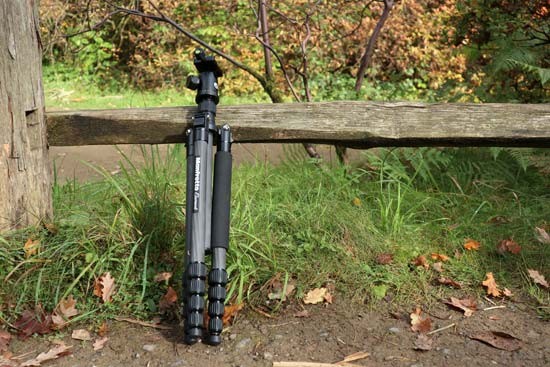 Introduction
The Manfrotto Element Big Carbon tripod is the flagship model of Manfrotto's new 'Element' collection of lightweight and portable camera supports. Don't want to lug a sizeable tripod around with you? Then the Element range could be for you.

There are five options in the range; two sizes of tripod that are available in carbon fibre or aluminium, plus an aluminium monopod. As its name suggests, we are reviewing the larger carbon fibre tripod version. 

The like-for-like aluminium and carbon fibre models are identical in size and features, but the carbon fibre versions are approximately 10% lighter and way more expensive. You pay a premium for what is in this case a tripod that is 200g lighter.

Element Big tripods are better equipped for large DSLRs, while Element Small tripods offer half the payload, being designed for small-form cameras such as CSCs, though one could happily support a mid-size DSLR. 

Let's take a glance at the Element collection, the key features of the Element Big Carbon tripod and then an in-depth review of the product.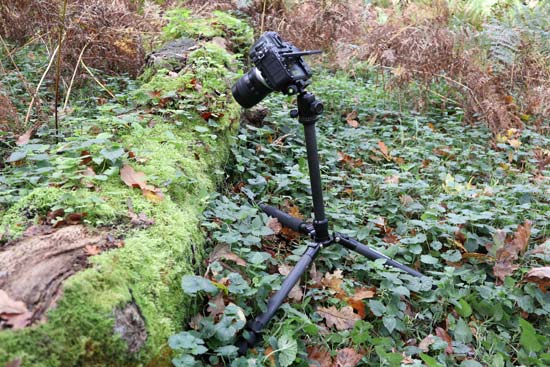 Manfrotto Element Big tripod: At a glance
Max height: 140cm
Max height with column extended: 164cm
Min height: 41cm
Closed height: 42cm
Max pay load: 8kg
Weight (including head): 1400g (carbon), 1600g (aluminium)
Leg sections: 5
Upper disc diameter: 46.5mm
Carry bag: Included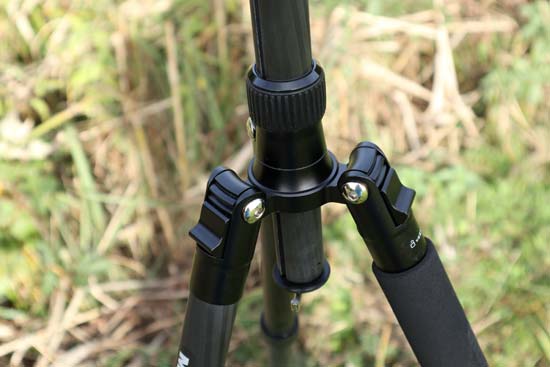 Manfrotto Element Small tripod: At a glance
Max height: 127cm
Max height with column extended: 143cm
Min height: 35cm
Closed height: 32cm
Max pay load: 4kg
Weight (including head): 1050g (carbon), 1150g (aluminium) 
Leg sections: 5
Upper disc diameter: 38.5mm
Carry bag: Included

Manfrotto Element monopod: At a glance
Max height: 150cm
Min height: 41cm
Closed height: 42cm
Max pay load: 15kg
Weight: 500g (aluminium)
Leg sections: 5
Carry bag: No

Manfrotto Element Collection: Pricing and Availability
The Manfrotto Element range of travel tripods and monopods are available now in black, blue, red and grey versions with the following prices:
Monopod in aluminium: £44.95
Small Element tripod in aluminium £109.95
Large Element tripod in aluminium £129.95
Small Element tripod in carbon fibre £174.95
Large Element tripod in carbon fibre £199.95
For more information, please visit www.manfrotto.co.uk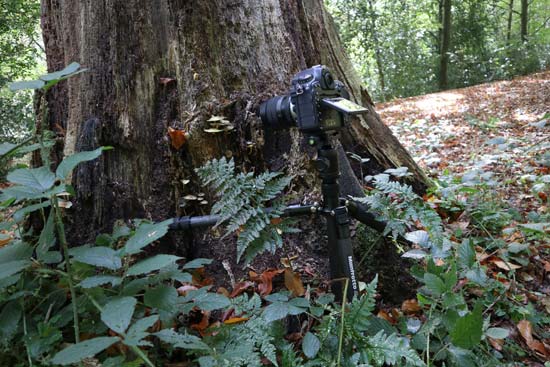 Manfrotto Element Big tripod: Key Features
5-section carbon fibre legs 
Three leg angles
Folds away to 42cm
1,400g including ball head
Removable leg that can be used as a monopod
Included Aluminium Ball Head with Arca-Swiss quick release
Spikes and transport bag included
Twist leg locks
Cold weather soft grip
Reversible 1/4 inch and 3/8 inch screw for tripod heads or camera
Reversible centre column
Strong minimum to maximum height ratio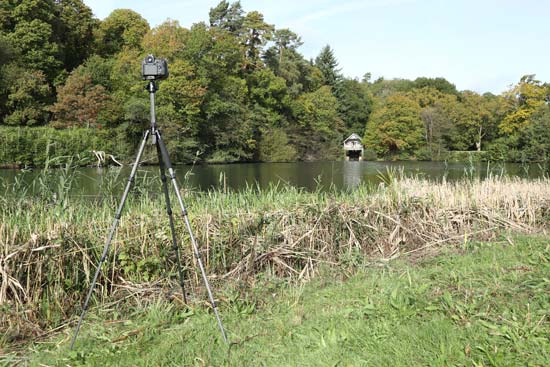 Manfrotto Element Big tripod: In the Box
Manfrotto Element Big tripod
Aluminium ball head
shoulder case
spikes
Allan key and instructions
Spare reversible 1/4 inch and 3/8 inch screw
Standard compulsory warranty, can be extended by registering product at www.manfrotto.com/warranty

Your Comments