Manfrotto Pixi Pano360 Review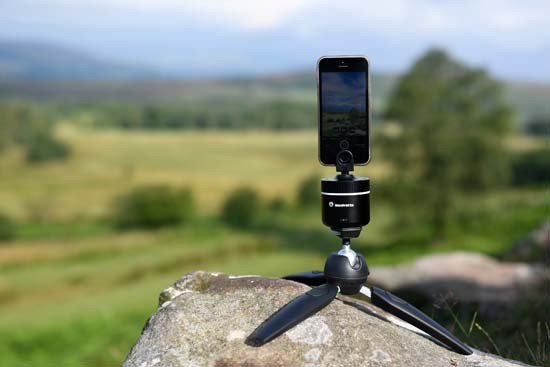 Example Time-lapse Videos
Manfrotto Pixi Pano360 #1 from photographyblog on Vimeo.
Manfrotto Pixi Pano360 #2 from photographyblog on Vimeo.
Manfrotto Pixi Pano360 #3 from photographyblog on Vimeo.
Conclusion
The body of the Pixi Pano360 is solid, but the motor of the test model we used seems fragile. We managed to inflict minor damage to the motor rather quickly. If you are able to avoid this, then you will have a device that gives smooth and silent rotations in favourable conditions. 
As for the functionality, what we see in the Pixi Pano360 is a device with unrealised potential. We learnt to use the Pixi Pano360 within its limitations and were still able to get some decent time-lapse sequences and panorama photos. 
However, we would love to see more control over rotation speed and angle selection in the time-lapse mode. In theory the Pixi Pano360 could offer more manual control and we hope in the future it does. 
We like the Pixi Pano360, though there are two key issues that Manfrotto could do with addressing. Firstly, an improved durability of the motor, or an easier method to securely attach devices to the head to avoid damage. Secondly, improvements to the functionality of the shooting modes in the app, especially time-lapse.
If Manfrotto was able to address these concerns, the Pixi Pano360 would offer great useability and value. As things stand, users will need to work within the limitations.
Ratings (out of 5)
Design
3
Features
3
Ease-of-use
3
Value for money
3
Your Comments