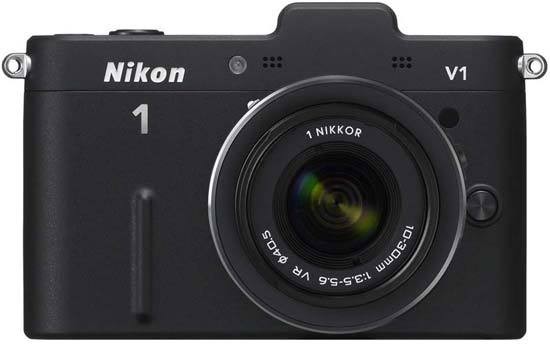 Conclusion
"If you want to shoot anything that moves fast, get a DSLR." Such was the advice once given to beginners inquiring what camera to buy for shooting their pet at play or their kids at sports. And it was good advice. Digital compact cameras have never been famous for being able to keep up with fast-paced action, and most compact system cameras also performed poorly at capturing quickly and erratically moving subjects in sharp detail. The past year has brought some exciting changes in this area. A new generation of compact system cameras, spearheaded by the Panasonic GH2 and followed by Panasonic's own G3 and GF3 as well as Olympus' latest digital PEN offerings, have hit the market, offering lightning-fast auto-focus performance in a small body. Yet even these super-fast cameras would run into problems while trying to keep a moving target in focus, for reasons inherent in their contrast-detect auto-focus systems. Enter the Nikon 1 V1 with its hybrid AF system and ultra-fast continuous shooting modes. Is it really the speed demon Nikon makes it out to be?

Yes and no. In good light, the Nikon V1 is indeed as fast as anything out there when it comes to auto-focus speed. Even if you compare it to pro SLR cameras with fast-focusing lenses, the Nikon 1 V1 comes out favourably, both in terms of sheer speed and accuracy (although in all fairness we should add that the generally larger depth of field also works in its favour, covering up any small focusing errors that would be evident in a shot taken with a full-frame camera and fast lens). Its headline-grabbing 60fps burst mode might not be quite as useful as it may sound, but the fact that it can shoot at 10fps and keep the subject in focus is still sensational, especially if you consider that we are talking about a camera that's quite a lot smaller than a typical SLR. On the other hand, low-light focusing is less stellar, and there are some other areas of performance where there's still room for improvement.

That being said, the Nikon V1 offers a combination of speed, portability and image quality that should easily satisfy its primary target consumers - that is, people who aren't attracted by bulky DSLRs but are fed up with their current cameras' inability to take well-focused shots of their pets running around in the park or capture the most precious expressions on their baby's face. Whether these people want interchangeable lenses - and if so, whether they are ready to pay the price Nikon is asking for the V1 and assortment of optics - is an entirely different question of course.

As to whether the Nikon 1 V1 is a good camera for serious amateurs, the answer is not so clear-cut. The V1 is doubtlessly a small, high-quality, discreet and generally fast camera but its interface is quite clearly not geared toward users who like to take full control of the picture-taking process. Most of the features these photographers want are there, but too many of them are buried within the menu, which is bound to be a source of frustration to any power user. Small firmware changes, such as making the "F" button customisable and/or the self-timer button reprogrammable could make the Nikon V1 more appealing to this group - the question is whether Nikon wants these people to use the V1 in the first place, or wants them to buy their SLRs instead.
Ratings (out of 5)
Design
3.5
Features
4.5
Ease-of-use
4
Image quality
4.5
Value for money
3