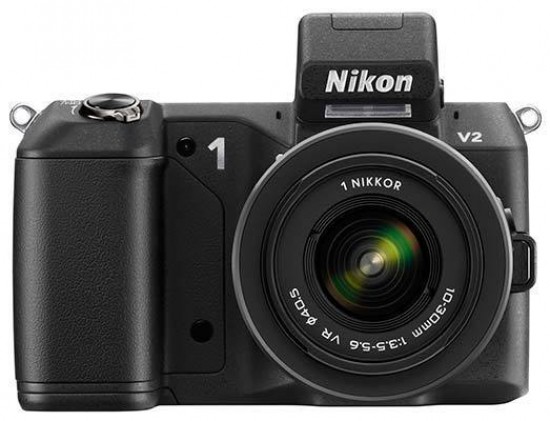 Conclusion
Nikon have made some big changes to the original V1 to make this new model more appealing to keen enthusiasts, and in most regards they've succeed in making the new V2 a much more serious proposition. The new handgrip, shooting mode dial and control dial in particular make the V2 quicker to use, while the pop-up flash makes it more versatile, albeit at the expense of the V1's stylish and slimline appearance. We're also pleased to see the high image quality has been maintained despite a big jump in the megapixel count, although the high price tag of £799 / $899 is still rather eye-watering for a camera with such a small sensor.

In good light the Nikon V2 is still as fast as anything on the market when it comes to auto-focus speed. Even if you compare it to pro SLR cameras with fast-focusing lenses, the Nikon 1 V2 comes out favourably, both in terms of sheer speed and accuracy. Its headline-grabbing 60fps burst mode might not be quite as useful as it may sound, but the fact that it can also shoot at 15fps and keep the subject in focus is pretty sensational, especially if you consider that we are talking about a camera that's quite a lot smaller than a typical SLR. On the other hand, low-light focusing is still less than stellar, and there are some other areas of performance where there's still room for improvement.

Nikon have clearly gone back to the drawing board in order to differentiate the V2 from the entry-level J1 model, with the V2 now offering an attractive combination of speed, portability, image quality and handling that's geared more to the serious photographer, rather than to the consumer upgrading from a point and shoot compact. It may not be as small and stylish as the original V1, but the new Nikon 1 V2 is definitely a more serious proposition than its predecessor.
Ratings (out of 5)
Design
4
Features
4.5
Ease-of-use
4.5
Image quality
4.5
Value for money
3