Nikon AF-S Nikkor 70-200mm f/2.8G ED VR II Review
February 8, 2013
|
Mark Goldstein
|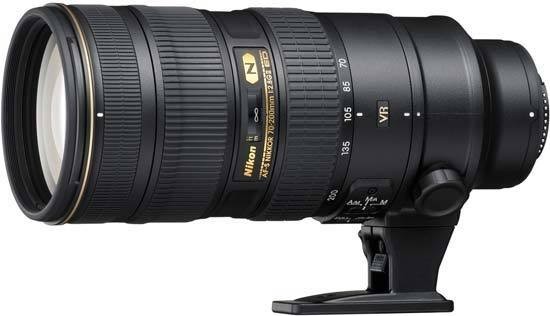 Conclusion
The Nikon AF-S Nikkor 70-200mm f/2.8G ED VR II is the company's professional telephoto lens for full-frame users who don't mind paying the substantial price premium for Nikon's fastest zoom. It offers excellent performance across its versatile focal range, capable of capturing everything from to head-and-shoulders portraits to action shots, while the Vibration Reduction II system allows you to hand-hold the lens at up to 4 stops slower than normal (which is 1 stop less than the newer 70-200mm f/4 lens).

The lens' sharpness is excellent at most focal lengths and f-stops. Edge sharpness is also commendably good, only requiring stopping-down to f/5.6 to get acceptable results. Distortion is well-controlled, chromatic aberrations are only really conspicuous by their almost complete absence, and the lens exhibits pleasingly rounded bokeh thanks to the 9-blade aperture. All in all, the Nikon AF-S Nikkor 70-200mm f/2.8G ED VR II delivers great results throughtout its zoom range.

So the Nikon AF-S Nikkor 70-200mm f/2.8G ED VR II offers a versatile focal range, fast maximum aperture, well-implemented Vibration Reduction system, fast auto-focus and excellent build quality and weather-proofing. Sure, it's big and heavy, but it does offer a compelling combination of versatility, durability and great image quality that will appeal to professional Nikon FX-users, especially if you need (or desire) that appealingly fast f/2.8 maximum aperture.
Ratings (out of 5)
Design
4.5
Features
4.5
Ease-of-use
4
Image quality
4.5
Value for money
4