Nikon Coolpix A Review
March 22, 2013
|
Mark Goldstein
|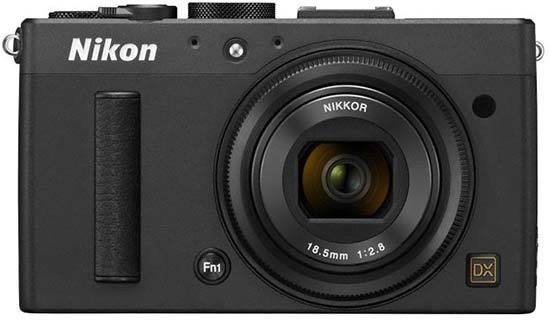 Conclusion
The Nikon Coolpix A is an assured entry into the growing premium compact camera market, boasting an attractive combination of a proven APS-C sensor, quality 28mm optic and a small and compact body. Slightly sluggish auto-focus speed, a "slow" f/2.8 lens, the price of the optional viewfinder, no one-touch movie button, and perhaps more crucially for Nikon, the outstanding Fujifilm X100S prevent us from recommending the Coolpix A more highly.

Coming on like a Coolpix P330 on steroids, the Coolpix A's star turn is definitely the 16.2 megapixel sensor borrowed from the last-generation D7000 DSLR. There's virtually no noise from the base sensitivity of ISO 100 all the way up to 3200, with the higher settings of 6400, 12,800 and even to a lesser extent 25,600 all perfectly usable for smaller prints - very impressive for any 1.5x sensor, never mind one housed in a compact camera. The sharp 28mm lens and the lack of an optical low-pass filter both help to offer stellar image quality. Exposure, colour and white balance were all uniformly reliable, with the option of the RAW format if you want to take control. Only the lack of any control over noise reduction using the ViewNX 2 RAW editing software supplied in the box detracts slightly from an otherwise impeccable performance.

The Coolpix A's handling is also good, again inheriting features from Nikon's DSLR range, such as the twin control dials, two customisable Function buttons, dual User shooting modes and the handy Info button for quick access to key settings. Thankfully the LCD screen is more than adequate for image composition in even bright light, important given the rather exorbitant cost of the optional optical viewfinder. While we miss but can live without a dedicated AE Lock button, the contrast-based AF system is more of a deal-breaker. It's not so much slow, just not as fast as the Fujifilm X100S - indeed, it feels on par with the original X100 with the latest firmware upgrade installed. We had the pleasure of testing both the X100S and the Coolpix A at the same time, with the former a clear winner in the speed stakes.

Which leaves the Coolpix A in something of a quandary - smaller and more pocketable than its rivals, but with slower auto-focusing and no built-in viewfinder. It's definitely an interesting camera in its own right that would make a great second camera for Nikon DSLR owners, but ultimately a few crucial shortcomings and some fierce competition limit its appeal to a wider audience.
Ratings (out of 5)
Design
4.5
Features
4
Ease-of-use
4
Image quality
5
Value for money
4