Nikon Coolpix L100 Review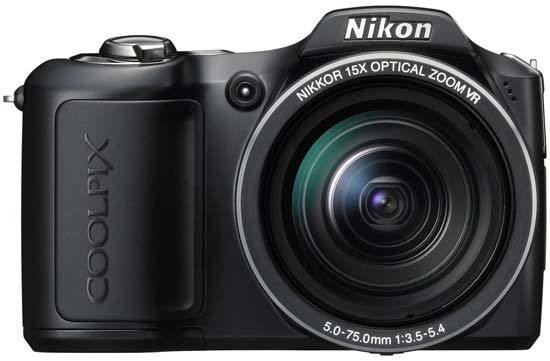 Conclusion
The Nikon Coolpix L100 is designed to be an easy-to-use compact digital camera whose main selling points are a 15x zoom lens and sensor-shift Vibration Reduction (VR). The camera is part of the manufacturer's 'Life' series, which is aimed at snap-happy point-and-shooters. This crowd, however, might be intimidated by the bulky appearance and 'serious' looks of this snapper, and also by the fact that the flash has to be raised manually – something that experienced photographers will definitely like, but that may confuse the kind of folks this camera is targeted at.

At the same time, those who already know a thing or two about photography are likely to be put off by the lack of photographic control over the ISO sensitivity settings. While we have become accustomed to seeing cameras providing no user access to aperture and shutter speed, lack of ISO control is something we rarely encounter – and something we cannot approve of, for given the small sensor of the camera, it can mean that image quality suffers even when it should not – e.g. when using a tripod. And while the camera, being highly automated as it is, is certainly easy to use, there are a few operational glitches that can make using it a little frustrating at times. If you have read the Ease-of-Use section of this review, you will know what we mean.

And whereas a combination of a 15x zoom lens and VR certainly put the Nikon Coolpix L100 well above the run-of-the-mill 3x zoom compacts that flood the market, it unfortunately belongs to the most under-featured cameras within the highly competitive segment of superzoom cameras. If this was the first product of a company that is just starting up, I would probably hail it as a promising start – but an established and respectable manufacturer like Nikon should do better, even if superzooms are still something of a novelty on its product palette.
Ratings (out of 5)
Design
4
Features
3
Ease-of-use
4.5
Image quality
4
Value for money
3.5