Nikon Coolpix L120 Review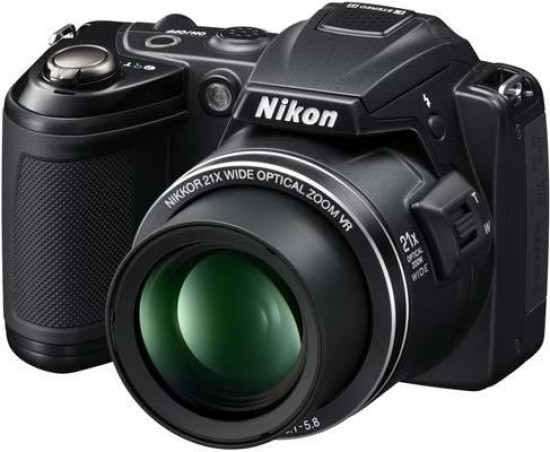 Conclusion
The new Nikon Coolpix L120 follows in the footsteps of last year's L110, adding just enough new features to warrant its release. The gorgeous high-resolution LCD screen, longer 21x zoom and the inevitable megapixel increase are joined by the genuinely useful side control lever for smooth zooming, a refreshingly unique innovation. Strangely though, the L120 has undergone a big price increase in the UK, jumping from £179 to £249 on launch, although thankfully it costs the same as its predecessor in the US and Europe.

The longer and wider-angle 21x zoom is very welcome, extending the camera's reach at both ends of its range without making it physically bigger than its predecessor. The ability to operate it with either hand via the new side control lever and the conventional zoom lever proves surprisingly useful, and is something that we'd like to see on more superzooms. The L120's screen is excellent, so much so that it feels a little over-specced for what is a budget super-zoom - still, we're not complaining!

The image quality of the Nikon Coolpix L120 is best described as good rather than outstanding, especially if you don't plan on making big prints. The highest ISO speeds are really only usable for Web display - and even that might be a stretch in some cases - but ISO 800 is perfectly adequate for the kind of small prints most target users will be making. More advanced photographers will, however, find the noise reduction applied to the images way too aggressive, but then again, the L120 is not really targeted at the advanced user in the first place.

The Nikon Coolpix L120 is a moderately priced superzoom that delivers a solid performance on most fronts. Despite the UK price hike, we'd still recommend it to anyone looking for an easy-to-use, do-it-all camera that won't break the bank.
Ratings (out of 5)
Design
4.5
Features
3.5
Ease-of-use
4.5
Image quality
4
Value for money
4