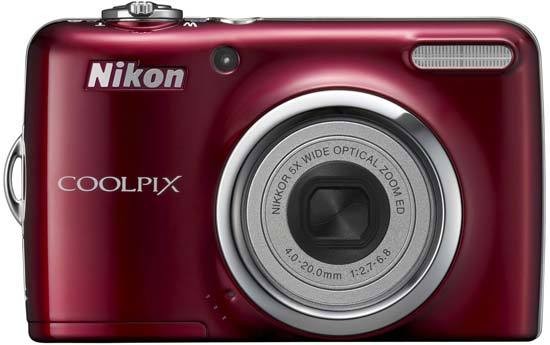 Conclusion
The Nikon Coolpix L23 is a digital compact camera that costs in the region of £60-70, so it's wrong to expect the camera to do absolutely everything. For the price, it's a decent build, it does everything for you and has a lot of over-riding functions to take the pain out of photography if all you need is a point and shooter.

The L series of Coolpix compacts have always been like this and while we think it's a well thought out idea by Nikon to have the camera do all the thinking, we still don't like the lack of ISO control. We could also bleat on about the batteries, but that's a completely personal choice on whether you like or dislike them. For the record, during this test, we only used the batteries that came with the camera and they were still showing full power at the end.

The Nikon Coolpix L23's menu is easy enough to use although we're surprised that there's no explanation of the modes that cameras at this level usually employ. Still, it cuts down on the software which in turn keeps the price down and this is a good price for a 10 megapixel camera. In fact, this could be considered a disposable digital compact. If it breaks on holiday, it's cheap enough to go buy another when you get back. Bargain.

In summary, the Nikon Coolpix L23 is a well priced, well rounded camera that, while suffering from noise at early stages, takes nice pictures with good colours.
Ratings (out of 5)
Design
3.5
Features
3.5
Ease-of-use
4.5
Image quality
3.5
Value for money
4.5