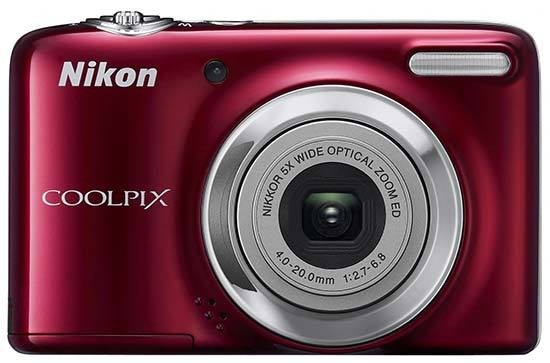 Conclusion
The Nikon Coolpix L25 is unsurprisingly easy to use. After all that's what it's designed for. Let's not forget that this is a camera designed for newcomers and/or technophobes. The simplicity of its menu systems can be frustrating to someone with even a grain of photographic knowledge. Let it be said that if you knew what ISO was for before this review then this camera isn't for you. However, if you're not that person; if you're a person that just wants a camera to take on holiday or on nights out, then this is perfect.

It's built to a standard we'd expect at this level: it's not perfect but we don't expect it to be. Everything works fine, the start up and ready time is relatively fast apart from the flash cycling time which is painfully slow. As a side note, if you're using flash and it's charging, the Nikon Coolpix L25 won't allow you to take a picture which is really annoying. No matter how logical it is. If you've had a higher spec camera in the past and this is either a stop over until you get something else or an expendable holiday camera, then the screen will take some getting used to.

The Nikon Coolpix L25 does have a couple of little nuggets though, that could entice you. First of all, the Eye-fi compatibility. This is great for holidaying because the camera will be able to send your pictures to a computer of your choice when it gets to a wifi zone. The SDXC compatibility will mean larger capacities to take more pictures if you're on a long journey.

Arguably the most important benefit to the Nikon Coolpix L25 is the price. The sub-£50 threshold has generally been a market for the very low spec cameras. Much lower than this. A year ago, this camera would've been £100. So what's happened? Either the build quality has dropped slightly, materials to build the cameras are cheaper or Nikon are making them cheap to make them more enticing in the war against camera phones. Whatever the reason is, at the moment it seems to be benefiting the consumer nicely. We recommend the Nikon Coolpix L25 as long as you fit into the consumer type we've described above.
Ratings (out of 5)
Design
4
Features
3.5
Ease-of-use
4.5
Image quality
3
Value for money
4.5