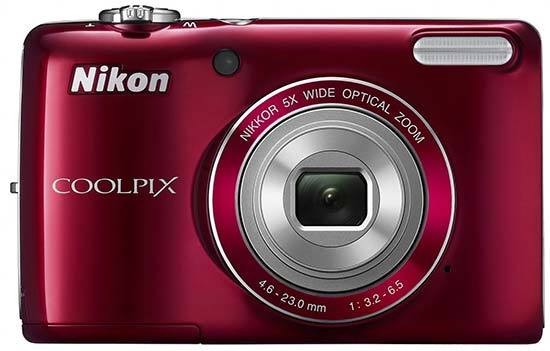 Conclusion
It seems ironic that for a camera that takes the thought out of taking pictures, a great deal of thought has gone into the development of the Nikon Coolpix L26. Nikon have thought carefully about what should and shouldn't be in the camera as well as what should be in but hidden from view. This makes for an extremely simplistic camera.

As a photographer, it's a nightmare to use because the lack of over-riding functions blows our mind. But this isn't a camera aimed at photographers, it's aimed at amateurs who frankly couldn't care less about ISO and chromatic aberration. It's a good job because this is where the Nikon Coolpix L26 fails the most.

It's well built and looks nice and that could really be the be all and end all for the type of consumer the camera is aimed at. We like the inclusion of the EXPEED C2 processor and the features such as smart portrait will make getting a good photograph of a person much easier to do.

What we would have liked to see is some digital effects such as found on the more expensive cameras. Breaking new ground doesn't have to be in previously unseen technology. Just putting current tech in a lower specification camera also breaks ground by making it more readily available. As it is, there's little to do on the Nikon Coolpix L26; save for the colour options. The digital effects make using a simple camera more fun. With the rise of app sites such as Instagram and Streamzoo using digital effects, people can do this stuff on their phone. So why can't they do it on a camera?

That aside if you look at it for what it is, the Nikon Coolpix L26 isn't a bad little camera. At £89.99 / $99.95 it's about what we'd expect to pay for it and you also have the Nikon branding to add to that which can go pretty far at this level. If you're an out and out happy snapper with no concern for photography lessons then the Coolpix L26 from Nikon will suit you down to the ground.
Ratings (out of 5)
Design
4
Features
3.5
Ease-of-use
4.5
Image quality
3.5
Value for money
4