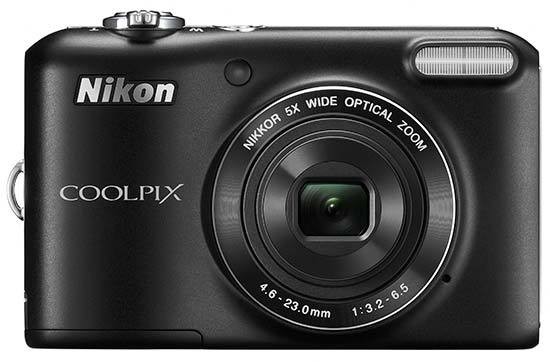 Conclusion
The Nikon Coolpix L28 hasn't been dressed up as something it isn't. What you get for a low price is a simple point and shooter that will do everything for you with little scope for change. As photographers, we don't like the lack of ISO control, but we think that considering the demographic that the camera is aimed at, it's not that big a deal. However, what is interesting is that it has manual white-balance control. We can't fathom why they have one feature but not another.

Using the L28 is extremely easy to do. In fact, deciding whether to use the digital colours was the only thing preventing us losing interest. But the L28 is a camera for taking out when an opportunity arises and taking a picture. It's not intended to be used as a camera for furthering your photographic talent. If that's what you're intending to do then look for a different camera. The lack of ISO control alone will stall you at the first hurdle. Another downside we found to the L28 is the download times of the pictures to memory card. The processor in the camera is an EXPEED C2 which is a direct descendant of the DSLR processors. So why is it so slow? It takes a long time to process the images onto the memory card (class 4). In reality it's a few seconds, but if you're wanting to take another shot, the camera will seem like forever downloading. The frustrating part is that it locks up all other features while doing it.

There's been a few cameras come out recently for about half the price of the L28 but with roughly the same features. This could cause problems for Nikon because people will look at price before the features. If the differences are minimal, another camera at half the price will be tempting. Still, the Nikon Coolpix L28 is a decent little camera for everyday happy snapping, so if that's what you're after, give it a go.
Ratings (out of 5)
Design
3.5
Features
3
Ease-of-use
4.5
Image quality
3.5
Value for money
4