Nikon Coolpix L310 Review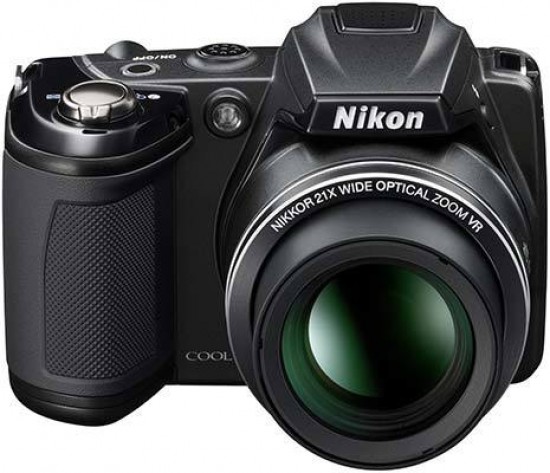 Conclusion
While out shooting with the Nikon Coolpix L310, we had a bit of a tough time because one of the days was really overcast and dull. In a situation like this, you expect the camera to step up to the plate and do what it has to in order to get the best shot. We found that we had to reshoot a number of times or use a tripod to make sure the shot was steady. Even in auto ISO, sometimes the pictures weren't sharp, because of camera shake.

Of what pictures we did take that looked sharp on the screen, around a quarter of them weren't when viewed on a computer screen. It was a predicament because the drizzle prevented us from checking each shot in order to keep the camera dry. It's always a different story when you get the pictures home, though and luckily, we had the chance to revisit.

The Nikon Coolpix L310 is easy enough to use. Once you get a hang of the controls, you can get to them quickly without any fuss. We found that the batteries died sooner than we anticipated, but as luck would have it, we weren't out and about at the time. We did use the batteries provided by Nikon and it's always dicey predicting whether they'll be ok.

Despite our reservations on the build quality, it's a solid little camera to hold. There's no need to use kid gloves as it can hold its own with the rest of them. We like the lockable battery door, although given the pressure that AA batteries put on the door, it's a standard requirement. We especially like the metal tripod bush. It's a small thing but a good one.

The only failing of the Nikon Coolpix L310 in terms of image quality is the bad noise performance. The range goes up to ISO 6400 and really the camera should be able to cope better than it does. Image quality was starting to show signs of failure at ISO 200. Noise reduction on the DSLRs is excellent, so it perplexing why it's this bad on the L310. There are a number of mitigating factors, such as the smaller sensor and lower classification of camera. But if people see how good a Nikon DSLR performs, they'll expect a similar performance and will be disappointed with the L310.

That being said, the rest of the image quality is pretty good with nice colours, sharp edges and good contrast. If you're looking for a superzoom that does everything for you, take a look at the Nikon Coolpix L310.
Ratings (out of 5)
Design
4
Features
3.5
Ease-of-use
4.5
Image quality
3.5
Value for money
4.5