Nikon Coolpix L320 Review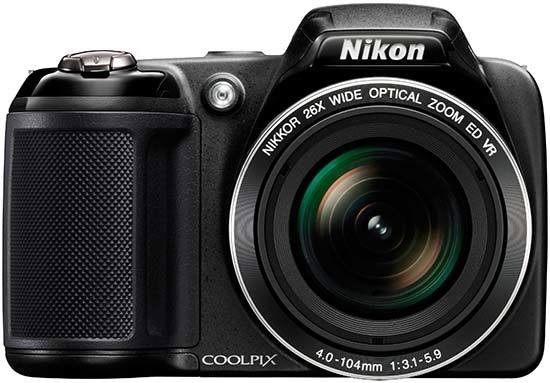 Conclusion
The great thing about the new range of Nikon digital compacts is that they seem to have had an overhaul on the sensor. Image quality is great when you compare it to previous models in the range. The L series are generally the easy-to-use cameras that have the lower build quality and cost effective internal workings in order to keep the cost down. It works fine because the people buying the camera aren't that bothered about a high build quality or whether the sensor has a high dynamic range. They want a camera that isn't going to complicate things.

So the good news is that the Nikon Coolpix L320 pretty much does both. It's not a perfect model, but the image quality is much improved from previous cameras. Noise is dealt with a lot better now and we think that's actually down to a better quality sensor over better noise reduction. The simple fact being that there's no smudging that's consistent with noise reduction software.

The lens quality is also a big boon to the L320. We had difficulty finding aberrations and distortions on the pictures we took. Other areas of the camera's build are pretty good too. It has a similar build quality to the L820 – a higher model – which suggests that Nikon are investing more in the lower end of the market. That's great news, because it's been looking as though they're falling in quality.

We had a great time using the Nikon Coolpix L320 during the test. The screen makes the pictures look great on the back which doesn't necessarily mean that they're going to look good at home, but they do from the L320. If you're a travelling photographer that needs a high zoom all-rounder, but you don't have the money to get a high spec model, then the L320 should suit your needs perfectly. 
Ratings (out of 5)
Design
4
Features
4
Ease-of-use
4.5
Image quality
4
Value for money
4