Nikon Coolpix L810 Review
August 7, 2012
|
Matt Grayson
|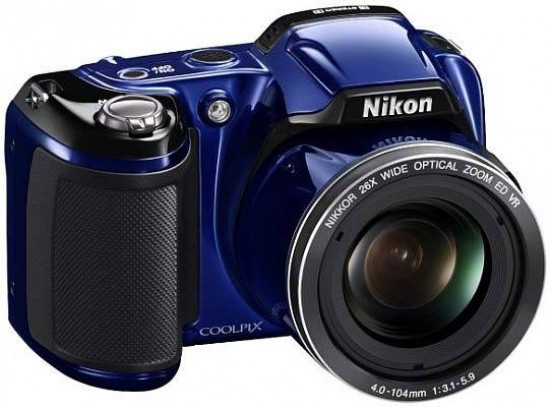 Conclusion
Every manufacturer releases a megazoom model to entice certain photographers into buying their brand. The Nikon Coolpix L810 would suit the outdoor rambler who likes to take pictures of wildlife without disturbing them. Alternatively the large zoom is useful for the sloth in all of us that simply can't be bothered to walk there. Whatever your persuasion, the long zoom of the Nikon Coolpix L810 will deliver. The camera looks attractive. We had the bronze model which looks a bit more brown but it's a lovely colour nonetheless. Build quality isn't the best but it's to be expected at this price point.

Where the Nikon Coolpix L810 gets let down is in the image quality section. We mentioned earlier that we looked at our point of reference (the LCD screen) and the images looked lovely. Once back on the computer, the larger screen and higher resolution monitor told a different story. While we know that the LCD shouldn't be used to determine final image quality, what else are you supposed to use on a day out? Or on holiday? The screen is relied on heavily and even when we zoomed in they looked better on the camera. Edge definition breaks down pretty quickly on the L810 which looks like it's a by-product of the noise reduction system because noise isn't present until very late on. In fact even at ISO 800, we were happy enough with the overall results.

Of course it's easy to look at Nikon - one of the most respected and best selling camera companies in the world - and think that they should be churning out mini D4s. That's not the case though and it's important to keep the price in mind when looking at the Nikon Coolpix L810's specification. If you're a budding amateur that wants to use a long tele-zoom camera without the hassle to begin with then the L810 certainly will do the trick.
Ratings (out of 5)
Design
3.5
Features
3.5
Ease-of-use
4.5
Image quality
3.5
Value for money
4