Nikon Coolpix P100 Review
April 22, 2010
|
Zoltan Arva-Toth
|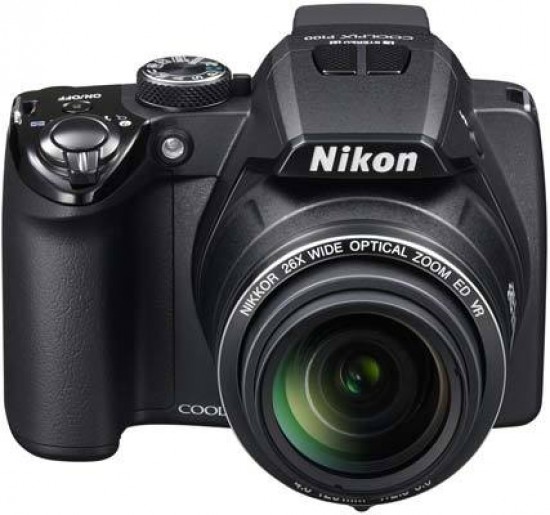 Conclusion
The Nikon Coolpix P100 is a feature-packed superzoom camera that is aimed at the enthusiast photographer who either does not want to buy into an SLR system or wants a lighter, more portable alternative to his or her main workhorse. The chief attraction is of course the 26-678mm equivalent zoom lens, which covers the focal range of at least 3-4 SLR lenses. But there is more to the Nikon P100 than just an insanely long zoom: it offers SLR-like handling, manual exposure and focus, an eye-level viewfinder, an articulated LCD screen and a terrific movie mode as well. It is a very well rounded package that still manages to be surprisingly compact and lightweight.

In terms of handling, there are only a few areas we criticised in this review. These include a lack of direct access to ISO speed and white balance, a missing second control wheel and the inability to attach an external flashgun. Generally speaking, however, the Nikon Coolpix P100 offers better handling and ease-of-use than some competitors out there, and would be an excellent camera if Nikon could address these few issues.

Image quality was more of a mixed bag. It's not bad for a compact camera, but somehow we have expected better results from a back-illuminated CMOS sensor, especially one that defies the megapixel race by keeping the resolution at a healthy-sounding 10 million pixels (which is actually less than the 12 million of the previous model). There is simply too much smearing of fine detail in the full-resolution images, even at base ISO, and lost detail unfortunately cannot be compensated for by applying extra sharpening. Having said that, if you - like the majority of photo enthusiasts - stick with small to mid-sized prints, you will have little to worry about.

Where the Nikon Coolpix P100 really shines is exactly where its predecessor proved disappointing. To wit, its movie mode. Where the P90 had an obsolete 640×480-pixel VGA video mode, the P100 can shoot Full HD (1920×1080-pixel) movies at 30 frames per second, with stereo sound, full-time AF and optical zoom. For the serious videographer, the Coolpix P100 won't replace a dedicated video camera, but for everyone else, its video capabilities will likely prove more than satisfactory. Add in those quirky high-speed video modes that let you produce crazy slow-motion movies, and it's hard not to be a fan.

The Nikon Coolpix P100 can be a good choice for those who yearn for the convenience of a superzoom but also require the creative control provided by a high-end camera, provided they are not overly obsessed with technical image quality or fast auto-focus. The P100 will never turn out DSLR-quality photos, but it's a lot more portable and convenient than an SLR with a bunch of lenses. It also has some excellent movie options for those who like to shoot videos as well as stills, making it an ideal travel companion.
Ratings (out of 5)
Design
4
Features
4.5
Ease-of-use
4
Image quality
3.5
Value for money
4