Nikon Coolpix P500 Review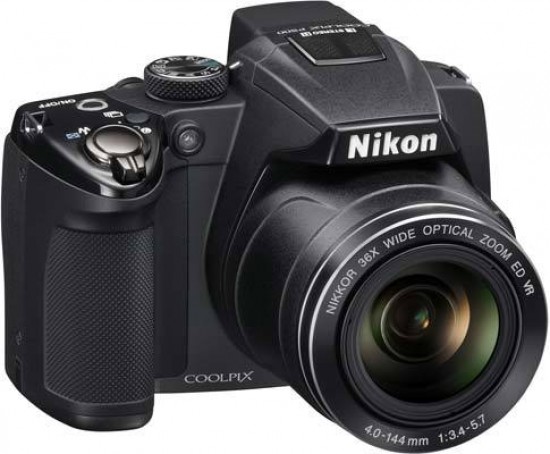 Conclusion
The Nikon Coolpix P500 is a rather modest update of its predecessor, the P100, with the new 36x zoom lens the star of the show. Being able to shoot ultra-wide angle landscapes and extreme close-ups with the same camera is very liberating, but the overall image quality is merely good, there are a few unresolved handling issues, there's RAW format, and it struggles to keep up with fast-moving subjects.

The main attraction of the P500 is of course that 22.5-810mm equivalent zoom lens, which covers the focal range of at least 4 SLR lenses. But there is a lot more to the Nikon P500 than just an insanely long zoom. It also offers SLR-like handling, manual exposure and focus, an eye-level viewfinder, an articulated and high-resolution LCD screen and full HD movies with stereo sound, full-time AF and optical zoom as well. The P500 is a very well rounded package that is surprisingly compact and lightweight and will more than satisfy the needs of many users.

In terms of handling, the P500 suffers from the same main issues as its predecessor. These include a lack of direct access to ISO speed and white balance, a missing second control wheel and the inability to attach an external flashgun. Generally speaking, however, the Nikon Coolpix P100 offers better handling and ease-of-use than some of its competitors, and would be an even better camera if Nikon could eventually address those few issues. The addition of the side zoom control on the lens barrel is a very welcome one, especially for videographers.

Image quality is more of a mixed bag. It's not bad for a compact camera, but the move to a 12 megapixel sensor, despite it still being a back-illuminated CMOS one, hasn't done the P500 any favours. There is simply too much smearing of fine detail in the full-resolution images, even at the lower ISO speeds, with things starting to fall apart at ISO 400 and getting progressively worse as you go up the range. Just like its smaller brother, the P300, which shares the same sensor, the P500's overall image quality is pleasing, but simply not as good as its rivals.

Despite the image quality, lack of RAW mode and handling issues, the Nikon Coolpix P500 remains a good choice for those who want the convenience of a superzoom but also require the creative control provided by a higher-end camera. It may not produce the best photos at higher ISO speeds or focus quickly enough for fast-moving subjects, but it's a lot more portable and convenient than an SLR with a bag full of lenses and also doubles up as an effective video camera thanks to its excellent video mode.
Ratings (out of 5)
Design
4
Features
4.5
Ease-of-use
4
Image quality
3.5
Value for money
3.5