Nikon Coolpix P7100 Review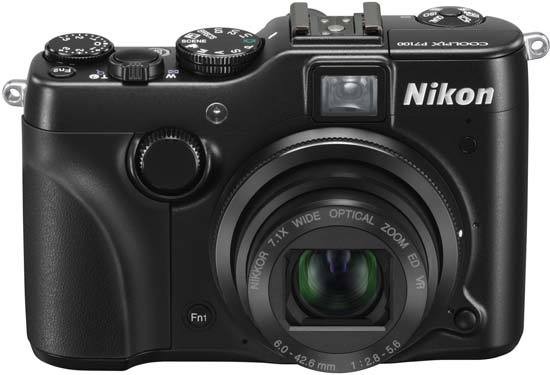 Conclusion
The Nikon Coolpix P7100 is a more refined and crucially faster version of the model that it replaces, with an even better handling experience, quicker startup and autofocus times, and much more responsive RAW mode than before.

Put the P7100 side-by-side with the Canon PowerShot G12 and you'd be hard-pressed to tell the difference. Nikon's design team have taken advantage of the P7100's larger footprint to implement a winning combination of dials and wheels, with the second Function button and the rotary command dial in particular boosting the P7100's intuitiveness even further. There are so many ways of customising the camera to your own way of working that make the P7100 a photographer's dream from a handling point of view.

This truism continues with the P7100's excellent image quality, thanks largely to the adoption of a sensible 10 megapixel sensor that's physically larger than the one inside most compact cameras. There's no unwanted noise at ISO 100-400, with a little appearing at 800 and 1600 still being perfectly usable, which is a great performance from a 1/1.7-inch sensor and certainly on a par with the P7100's main rivals.

The P7100's excellent LCD screen has been further improved by the ability to tilt it up and down, perfect for holding above your head or down at waist level, although it would have been nice to be able to move it out to the side too. Other key features include the versatile 28-200mm zoom, 720p movies with stereo sound plus a port for an external mic, and even a true optical viewfinder for the purist. There's also some clever touches such as the neutral density filter, zoom step feature, virtual horizon and tonal range histogram which all add to the P7100's eminent suitability as a pocket camera for pro shooters.

The combination of these features and the subtle but important improvements make the P7100 the best Nikon Coolpix yet for keen photographers, and a real contender to the Canon G-series. It still commands the same hefty price-tag as its predecessor, though, with the RRP of £489.99 / €580.00 / $499.95 putting it into direct competition with the Canon PowerShot G12, Panasonic Lumix DMC-LX5, several entry-level DSLRs and the new wave of Compact System Cameras from Panasonic, Sony, Olympus, Samsung and now Nikon itself. Many photographers won't want the added bulk and complexity of an interchangeable lens system, though, which is right where the Nikon Coolpix P7100 steps in - Highly Recommended!
Ratings (out of 5)
Design
4.5
Features
4.5
Ease-of-use
5
Image quality
4.5
Value for money
3.5