Nikon Coolpix P7800 Review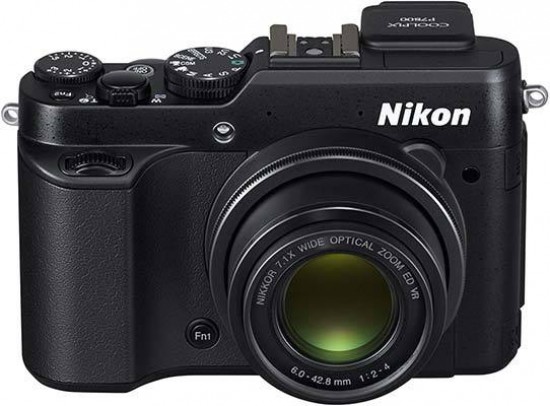 Conclusion
The Nikon Coolpix P7800 is a very minor update of the previous P7700 model, principally adding a useful electronic viewfinder, which thankfully has enough resolution and scene coverage to make its inclusion worthwhile, although we would have liked an eye-sensor too. Other than a slight reconfiguration of the control layout to accommodate the EVF and a new 25fps video mode, the P7800 is virtually indistinguishable from the camera that it replaces. Unfortunately this includes the sluggish performance when shooting RAW files - if you use a really fast card, you almost won't notice, but be prepared for a long wait while the RAW image is written to a cheaper, slower card.
The P7800's control layout and handling are very similar to the P7700, offering a winning combination of dials and wheels, with the two Function buttons and the front and rear command dials in particular boosting the P7800's intuitiveness. There are so many ways of customising the camera to your own way of working that make the P7800 a photographer's dream from a handling point of view, and the replacement of the Function dial with a button on the rear doesn't detract from the overall handling experience.
The P7800 has an excellent LCD screen that's hinged on the side, making it much more versatile for image composition than either a fixed screen or a top-mounted screen. Other key features include the versatile 28-200mm zoom with fast f/2 aperture, 1080p movies at 30 or 25fps with stereo sound plus a port for an external mic, a built-in neutral density filter, zoom step feature, virtual horizon and GPS support via an optional accessory.
As with its predecessor, the P7800 offers excellent image quality, thanks largely to the adoption of a 1/1.7-inch CMOS sensor that's physically larger than the one inside most compact cameras. There's no unwanted noise at ISO 100-400, with a little appearing at 800 and 1600 still being perfectly usable, which is a great performance and certainly on a par with most of the P7800's main rivals.
In summary the Nikon Coolpix P7800 is essentially the same camera as last year's P7700, with the welcome addition of an electronic viewfinder that's good enough for regular image composition. We'd have liked to see Nikon address the performance issues when shooting RAW files, though. Unless you exclusively shoot JPEGs or are prepared to pay for the fastest SD cards, you'll have to literally wait a while for the P7800, limiting its use to more sedate shooting, which is a shame given that the rest of the camera is so well though-out. Still Highly Recommended then, just make sure that you budget for some good memory cards...
Ratings (out of 5)
Design
4.5
Features
4.5
Ease-of-use
4.5
Image quality
4.5
Value for money
3.5