Nikon Coolpix S01 Review
December 5, 2012
|
Gavin Stoker
|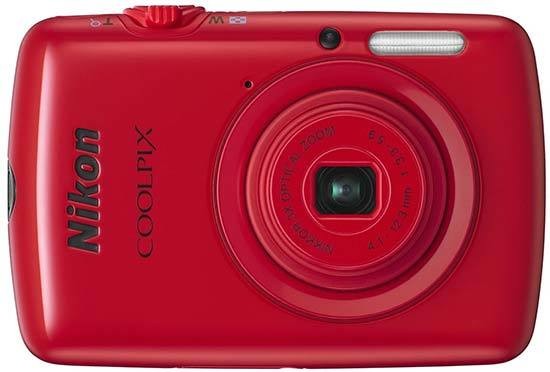 Image Quality
All of the sample images in this review were taken using the 10 megapixel High JPEG setting, which gives an average image size of around 2.5Mb.
As a snapshot camera pure and simple, we're not expecting the Nikon Coolpix S01's image quality to astound in any way, shape or form. But, to be critical for a moment, at maximum wideangle setting we are noticing some loss of focus towards the extreme corners of the frame, whilst pixel fringing is visible in high contrast portions of images. Neither is a surprise. What is however, is that there is a fair level of detail captured too if conditions are right - and some quite pleasant results are possible, as hopefully our sample images here demonstrate.
Colours are also realistically natural without being washed out or faded. Because the flash is so weeny, it works fairly well for indoor shots and portraits in that it's not powerful enough to bleach your subject. In all, the image quality seems marginally better than an average smartphone - but only marginally. That being the case it's hard to guess who would want to carry an S01 alongside the phone incorporating a camera which is probably already in their pocket or handbag.
As it's not possible to manually control the ISO settings it is difficult to get an accurate impression of how the camera copes at each of its incremental settings between ISO 80 and ISO 1600. Our shots taken at dusk however - for which the camera has chosen ISO 400 - do reveal a fair amount of noise in the sky, if not the image as a whole.
Focal Range
The Nikon Coolpix S01's 3x zoom lens offers a focal range of 29-87mm, as demonstrated by the examples below.
| | |
| --- | --- |
| 29mm | 87mm |
| | |
Sharpening
Here are two 100% crops which have been Saved as Web - Quality 50 in Photoshop. The right-hand image has had some sharpening applied in Photoshop. The out-of-the camera images are sharp enough at the default sharpening setting and don't benefit that much from further sharpening in a program like Adobe Photoshop.
| | |
| --- | --- |
| Original (100% Crop) | Sharpened (100% Crop) |
| | |
|   |   |
| | |
Chromatic Aberrations
The Nikon Coolpix S01 handled chromatic aberrations fairly well during the review, with some purple fringing present around the edges of objects in certain high-contrast situations, as shown in the examples below.
| | |
| --- | --- |
| Chromatic Aberrations 1 (100% Crop) | Chromatic Aberrations 2 (100% Crop) |
| | |
Macro
The Nikon Coolpix S01 offers a Macro setting that allows you to focus on a subject that is 5cms away from the camera when the lens is set to wide-angle. The first image shows how close you can get to the subject (in this case a compact flash card). The second image is a 100% crop.
| | |
| --- | --- |
| Macro | Macro (100% Crop) |
| | |
Flash
The flash settings on the Nikon Coolpix S01 are Auto, Auto/Red-eye Reduction, Off, On and Slow Sync./Red-eye Reduction. These shots of a white coloured wall were taken at a distance of 1.5m.
| | |
| --- | --- |
| Off - Wide Angle (29mm) | On - Wide Angle (29mm) |
| | |
|   |   |
| Off - Telephoto (87mm) | On - Telephoto (87mm) |
| | |
And here are some portrait shots. As you can see, neither the On or the Auto/Red-eye Reduction settings caused any red-eye.
| | |
| --- | --- |
| On | On (100% Crop) |
| | |
|   |   |
| Auto/Red-eye Reduction | Auto/Red-eye Reduction (100% Crop) |
| | |
Night
The Nikon Coolpix S9100's maximum shutter speed is 1 second, which is not great news if you're seriously interested in night photography. The shot below was taken using a shutter speed of 1/2 second at ISO 400.
| | |
| --- | --- |
| Night | Night (100% Crop) |
| | |