Nikon Coolpix S1000pj Review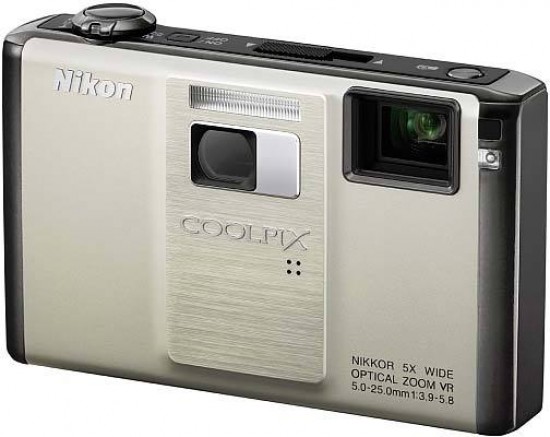 Conclusion
The Nikon Coolpix S1000pj caused quite a stir when it was announced. We are used to more and more features being crammed into digital cameras, but an integrated projector was something truly novel. And, while we are sure that the future will bring more cameras sporting this "accessory", it has been successful in making the Nikon S1000pj completely unique in the current digicam market. In use, the projector does not really disappoint, although its modest VGA resolution and dull colours mean it's no match for a traditional slide show created using a good old 35mm slide projector. Its ability to project movie clips as well as stills has, however, been a big hit with us, and made us fans at once.

If the concept of a built-in projector doesn't take your fancy at all, the Coolpix S1000pj becomes much less of an irresistible proposition. Discounting that one big trick, it is a fairly average point-and-shoot camera with so-so image quality, mostly undersized buttons, no proper manual control over exposure or focusing, and a rather disappointing video mode. Having a 28mm equivalent wide angle lens is a nice touch, though a lot less of a rarity than it used to be.

So to round it off, if the idea of being able to show your photos and videos to an audience in a way you can't with other currently available digicams, the Nikon Coolpix S1000pj will definitely be to your liking. If you simply want a versatile compact camera with good image quality, there are better alternatives around.
Ratings (out of 5)
Design
4
Features
4.5
Ease-of-use
4
Image quality
3
Value for money
4