Nikon Coolpix S3300 Review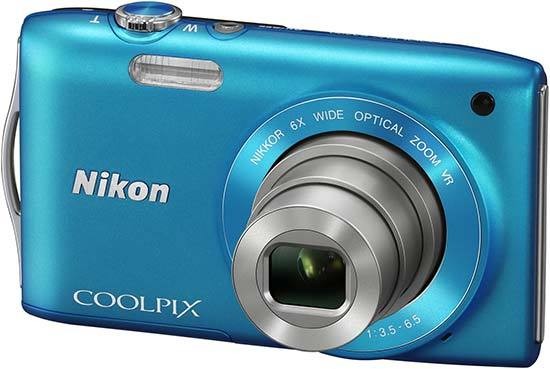 Conclusion
The Nikon Coolpix S3300 is a decent little camera suitable for the point and shooter. It's designed to do everything for you and that's exactly what it does. However, if you know how to use the ISO etc, then it's there for you. The camera is very easy to use and we had no problems shooting except in the dark because the icons on the back have no contrasting colours to them.

It's built to a standard befitting the price range that it sits in. That is, it's well built but don't expect waterproofing or magnesium alloy. It has a lot of polycarbonate to hold it together and keep the weight down, but the metal case should help with slight bumps and scratches. Talking of scratches, we caught the shutter release on the zip of the camera bag in a rush to shoot a Squirrel and it scratched the paint off the button.

The pictures that the Nikon Coolpix S3300 takes are pretty good for a camera such as this. That's not to say it should be bad, more that in many cases you get what you pay for. Not so these days where Nikon is concerned. They're pushing the boat out to try and coax in the camera phone users who are drifting away from cameras in favour of one complete unit. The only problem that Nikon seem to keep getting is the noise at low to mid-ISO.

One of the most appealing aspects of the Nikon Coolpix S3300 is the price. At an easily digested street price of just £85, it's suitable for all comers such as young families on a budget, happy snappers and even kids. If it gets dropped and needs replacing, it's not a camera that will break the bank if it has to be bought again.

If you're looking for a camera to aid you in your photography and accelerate your learning of the art then this isn't it. While it offers a few effects and over-rides, they're sparse in order to keep costs down. The Nikon Coolpix S3300 is a simple machine designed to record moments in time. If that's what you want a camera for then it will do you proud.
Ratings (out of 5)
Design
4
Features
3.5
Ease-of-use
4.5
Image quality
3.5
Value for money
5