Nikon Coolpix S4150 Review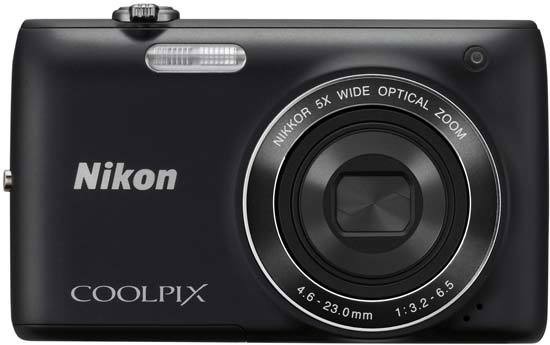 Image Quality
All of the sample images in this Review were taken using the 14 megapixel High JPEG setting, which gives an average image size of around 5Mb.
When we took our time with the Nikon Coolpix S4150 we were happy enough with what we got but if we were simply snapping, the results were more hit and miss. Low ISO is satisfying but not great. At full magnification, we found that there's still a degree of detail loss and even at ISO 80 we could see signs of salt and pepper noise creeping in to low key areas.
The macro mode is poor at 10cm. Other digital compact cameras at a similar specification are closing to at least 5cm. By contrast it makes the subject look tiny on the Nikon screen. We do like how the S4150 records colours. The sensor records colour accurately and the processor does a great job of boosting them slightly without over-saturating them. What we also liked was the scene modes option of adjusting the image using the slider on the right. For example, when we chose the foliage setting, we could manipulate the saturation to ultra vivid (which bordered on garish) to black & white and several in between. We liked using the step down from the most saturated and also the partially desaturated effect.
Noise
As we said earlier, even at low ISO, we can detect some noise in the form of black dots on darker surfaces. Edge definition is ok but could be better. Interestingly, this doesn't change at all through to ISO 400 where there's a massive shift. It's as though the noise reduction software has kept everything in check but finally buckled at ISO 400. Green blobs appear in dark areas and the pictures take on a slight cast to them.
By ISO 800, these green blobs of colour have changed to blue and purple and they start to creep in to mid-tones. At ISO 1600, the colour invasion is more defined and yellow colours start to show in lighter areas as well. By ISO 3200, the whole picture is awash with purple colour. All dark areas have been consumed while the mids and lights are trying to maintain elbow room but having a lot of trouble. This problem adds a strong colour cast to the final shot.
| | |
| --- | --- |
| ISO 80 (100% Crop) | ISO 100 (100% Crop) |
| | |
|   |   |
| ISO 200 (100% Crop) | ISO 400 (100% Crop) |
| | |
|   |   |
| ISO 800 (100% Crop) | ISO 1600 (100% Crop) |
| | |
|   |   |
| ISO 3200 (100% Crop) |   |
| |   |
Focal Range
The Nikon Coolpix S4150's 5x zoom lens offers a fairly versatile focal range, as demonstrated by the examples below.
| | |
| --- | --- |
| 26mm | 130mm |
| | |
File Quality
The Nikon Coolpix S4150 has 2 different image quality settings available, with High being the highest quality option. Here are some 100% crops which show the quality of the various options, with the file size shown in brackets.
| | |
| --- | --- |
| 14M High (5.58Mb) (100% Crop) | 14M Normal (3.15Mb) (100% Crop) |
| | |
Sharpening
We're happy enough with how sharp the focusing on the Nikon Coolpix S4150 was but running the pictures through a standard sharpen in Adobe Photoshop improved them a bit more.
| | |
| --- | --- |
| Original (100% Crop) | Sharpened (100% Crop) |
| | |
Chromatic Aberrations
The difference between an ED lens and a standard lens can be seen in typical examples such as the chromatic aberration test. Nikon don't fit the S4150 with any ED lens elements and it shows, with harsh purple and blue lights.
Example 1 (100% Crop)
Macro
The actual close focusing on the Nikon Coolpix S4150 is poor compared to other equal models at only 10cms but the results yielded are at least sharp. There's a mild amount of drop off towards the edges of the frame but it's to be expected.
| | |
| --- | --- |
| Macro Shot | 100% Crop |
| | |
Flash
There are five flash modes on the Nikon Coolpix S4150. They are auto, red-eye auto, flash off, flash on and slow sync. We only noticed the mildest amount of red-eye at full magnification in the shot without but this wouldn't affect normal viewing. The red-eye reduction managed to eradicate that without any problems.
Without the flash on, there's a mild amount of vignetting in the corners at wide-angle but this gets worse with the flash in use. Zooming in to full telephoto helps but this isn't always a realistic option.
| | |
| --- | --- |
| Forced Off - Wide Angle (26mm) | Forced On - Wide Angle (26mm) |
| | |
|   |   |
| Forced Off - Telephoto (130mm) | Forced On - Telephoto (130mm) |
| | |
And here are some portrait shots. As you can see, neither the On or the Auto/Red-eye Reduction settings caused any red-eye.
| | |
| --- | --- |
| On | On (100% Crop) |
| | |
|   |   |
| Auto/Red-eye Reduction | Auto/Red-eye Reduction (100% Crop) |
| | |
Night
There's no particular night shot unless the Nikon Coolpix S4150 uses the flash so we plumped for the auto mode. We selected the white-balance and chose a low ISO to force a long shutter speed of one second. The picture is nicely sharp with no indication of noise caused by heat from neighbouring pixels.
| | |
| --- | --- |
| Night Auto | Night Auto (100% Crop) |
| | |