Nikon Coolpix S4300 Review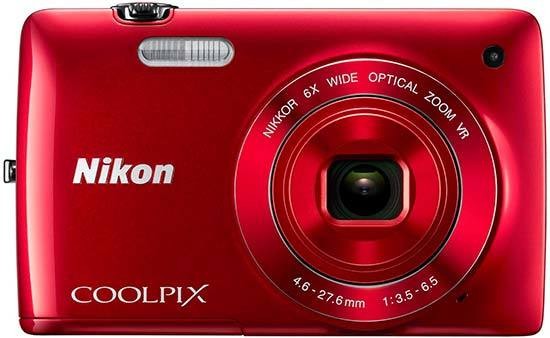 Conclusion
The Nikon Coolpix S4300 is a simple point and shoot camera that does what it's required to do. It records occasions for families and doesn't break the bank doing it. It looks nice enough and the user interface is easy enough to understand. The touchscreen isn't as responsive as we'd like but we're used to smart phones these days. We found the best way to get the most out of the screen is to use a sharp ended implement such as a touch-screen pen or a finger nail. Other than that, the S4300 is quite well built without winning any awards. Essentially, it'll do its job but don't be lackadaisical when looking after it. The plastic parts aren't as shock absorbent as a metal body.

We're intrigued by the lack of ViewNX on the CD software. It looks as though Nikon may have been doing some research and found out that people using this type of camera won't view pictures on a computer. In that case it's wasted software. Nikon don't leave stuff out on purpose so it surely wasn't a mistake.

Image quality on the Nikon Coolpix S4300 is a little up and down. Colours are recorded well and exposure is pretty good. Dynamic range isn't very good but the camera does have D-Lighting in the editing section of playback. It seems better at pulling detail out of shadows so it would be best to expose for the lighter areas and use D-Lighting to compensate the shadows after. Noise is a real problem on the S4300. In our controlled light tests, we found that noise started to get annoying at around ISO 400 although it's actually present earlier than that. We've not seen noise attack quite so hard in a while so it was a bit of a shock to find this on a Nikon.

The cost of the Nikon Coolpix S4300 is just under £100 / $160. That's not a bad price for what you get in terms of zoom and body size. The cost and usefulness of the USB charging will make it an ideal option for a younger person going to University or travelling on a gap year. It will also interest families going on holiday, especially the larger memory card option and Eye-fi uploading.

If you need a cheap camera with a decent zoom that looks nice have a think about where you'll use the Nikon Coolpix S4300. This camera needs plenty of light to give you good pictures. Will you be on holiday in the sunshine, on nights out where you'll use flash? If so then the S4300 will certainly fit the bill.
Ratings (out of 5)
Design
3.5
Features
3.5
Ease-of-use
4
Image quality
3.5
Value for money
4.5