Nikon Coolpix S5200 Review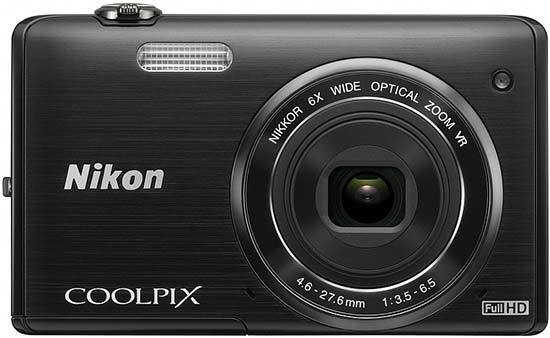 Conclusion
For anyone looking for a first digital compact camera, the Coolpix S5200 from Nikon isn't a bad place to start. It has a high resolution, decent zoom, looks nice and has some decent effects to make picture taking that little bit more fun. We spent a fair while adjusting the Cross process filters or trying the different Toy camera effects on each scene.

The S5200 has also been designed for the photographer with itchy feet. Look at the evidence such as the slim, pocketable design, slightly longer than standard zoom, fun filters, wifi connectivity, FullHD video and SDXC memory card compatibility. It's easy to see that the camera is designed to go long periods without being connected to a home computer to download pictures onto. The other features make the S5200 more of a pleasure to use. Build quality is decent – although we're uncertain about the wobbly zoom.

Picture quality isn't too bad, although don't be deceived by the screen on the back which shows much better results than what eventually comes up on the monitor at home. But that's the smaller screen working its wonders. In fact, we were faced with a few dreary days when we road tested the Coolpix S5200 S5200. We managed to get out in the sun for a bit, but the camera managed to respond well to the varying light and the lack of colour due to the winter gloom. When we did stumble across bright flowers, the camera recorded them brilliantly.

For the price, the Nikon Coolpix S5200 is a pretty good camera. It has it's failings, but then it's a camera that borders on the expendable line. It's a camera that would be a family investment, but could be replaced if anything bad happened to it.

Families looking for an unobtrusive camera to take on holiday will find the Coolpix S5200 more than suitable, as will travellers that aren't going too far out of the way. Travelling round Europe would be perfect for the S5200, so if you plan to do any of those things, or if you fall into that demographic, then you should definitely take a closer look at the Coolpix S5200.
Ratings (out of 5)
Design
4
Features
4
Ease-of-use
4
Image quality
3.5
Value for money
4.5