Nikon Coolpix S8100 Review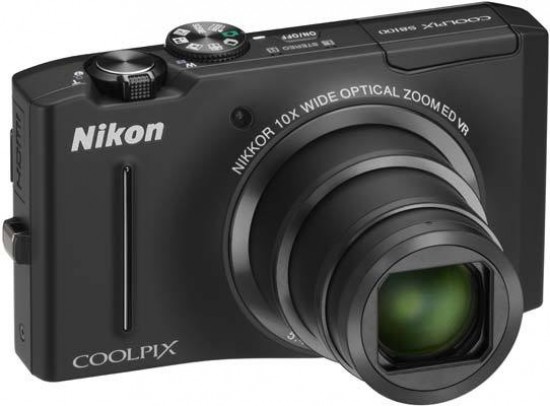 Conclusion
The Nikon Coolpix S8100 is an appealingly simple-to-use yet powerful travel zoom camera that is a marked improvement on the original S8000 in many ways, but its 30mm lens and average image quality prevent us from recommending it more highly.

Nikon are promoting the speed of the S8100, and it certainly doesn't disappoint in this regard. Focusing is on a par with most entry-level DSLRs, quickly locking onto the subject without too many misses. The S8100 also bursts into life very quickly, and the inexplicable 3-second delay of the S8000 has thankfully gone. Other standout features include the excellent high-resolution LCD screen, handy shooting mode dial and the full 1080p video mode, now accompanied by a range of high-speed modes and the very welcome ability to use the 10x optical zoom during recording.

Despite the move to a back-illuminated 12 megapixel sensor, image quality is still only just above average, delivering acceptable results in terms of noise from ISO 100-400, although it becomes all too apparent at ISO 800, with the faster settings of 1600 and especially 3200 not really worth using. Chromatic aberrations are also visible in high contrast images and pictures are soft straight out of the camera with no ability to sharpen them. On the upside the 1cm macro mode is an excellent feature, as is the built-in anti-shake system, although the Night Landscape and Portrait features are more miss than hit.

The Nikon Coolpix S8100 solves a lot of the issues that we disliked about the original S8000, but it still has a few key deficiencies, most notably the not-very-wide 30mm lens, so-so image quality, especially at the higher ISO speeds, frustrating need to access the main menu for commonly used options like ISO speed, and the lack of any manual controls for more advanced users. The Nikon Coolpix S8100 is therefore recommended for more casual users looking for a versatile all-rounder.
Ratings (out of 5)
Design
4.5
Features
4.5
Ease-of-use
4
Image quality
3.5
Value for money
4