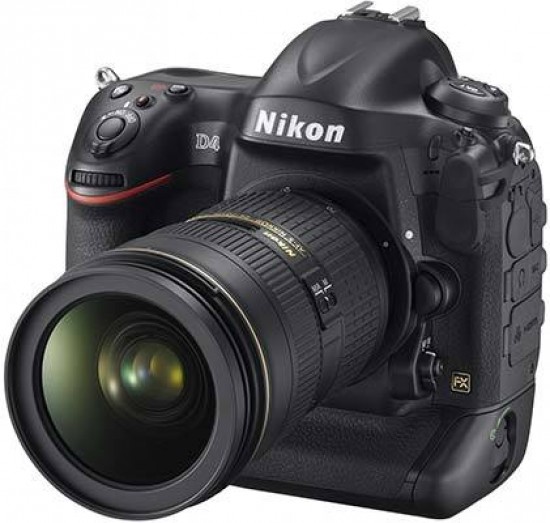 Conclusion
Like its forebears, the Nikon D4 is an extremely well built and responsive camera that seems to react instantly to anything you throw at it. Start-up feels instantaneous, there is no shutter lag to speak of and with the right lens mounted, focusing is also very fast. The camera is about as rugged as it gets, and the ergonomics is first class. There is a multitude of ways to check and modify settings, and you can set up the camera to work just about any way you like it. The customisation options that might seem intimidating at first sight allow you to tailor the workings of the camera to your peculiar needs and tastes. In comparison to the already excellent Nikon D3S the improvements to the sensor, the body ergonomics, the video mode, the connectivity options, the burst shooting capabilities, the auto ISO sensitivity control options, the live view and exposure delay modes, the focusing and metering are all welcome and appreciated.

For the working photojournalist, the addition of a truly silent live view mode is a real boon, even with the limitations it imposes; while the vastly improved video capabilities are likely to be found useful by everyone from "multimedia photographers" to seasoned videographers. The ability to remotely and wirelessly control the camera with a smartphone or laptop is bound to appeal to wildlife shooters and a number of other users.

Having said all that, some of the interface changes – particularly the omission of a physical AF Area Mode selector –, the adoption of the brand new and therefore slightly 'exotic' XQD memory card format and a less powerful battery may prove somewhat annoying to long-time users of Nikon's professional cameras.

Also, there's no getting around the fact that at £5,289.00/$5,999.95 the Nikon D4 costs a lot more than the D3S did at launch, even though it wasn't exactly cheap either. Add to this a much more mature market with stiff competition from all sides – including in-house competition in the form of the very appealing and much less expensive D800 –, and you can't help but wonder if the Nikon D4 will be anywhere near as great a commercial success as the D3 was.
Ratings (out of 5)
Design
4.5
Features
4.5
Ease-of-use
4.5
Image quality
5
Value for money
3