Nikon D5500 Review
February 11, 2015
|
Mark Goldstein
|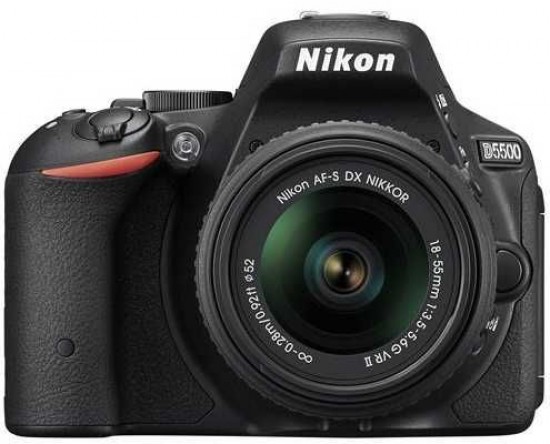 Conclusion
Nikon's mid-range DSLR camera continues to evolve with the introduction of the D5500, which is smaller and significantly lighter than its predecessor whilst additionally offering a new touchscreen LCD/interface. It also sensibly ships with the retractable 18-55mm f/3.5-5.6 VR II lens which helps to keep the overall package very compact for a DSLR. While it won't set your pulse racing, for the most part the Nikon D5500 is an excellent and affordable DSLR camera.
In terms of features, the new Nikon D5500 is a rather modest upgrade of the previous D5300 model, with the touchscreen, a smaller/lighter body, the new Flat Picture Mode, a few more Effects and Scene Modes and a slightly reconfigured control layout. Otherwise the core specs are the same as the previous model, so D5300 owners probably won't find enough to tempt them to upgrade, but just like its predecessor the D5500 offers a compelling mix of excellent image quality, straight-forward handling and quick performance, in an even lighter and more compact body. It's a shame, though, that the built-in GPS has been sacrificed in order to make the D5500 more compact.
Lighter, smaller and easier to use - those are the three main improvements that the new D5500 DSLR offers for 2015. While D5300 owners and more advanced enthusiasts will look further up the Nikon range, the new D5500 is a natural fit for the first-time DSLR owner. Highly recommended!
Ratings (out of 5)
Design
4.5
Features
4.5
Ease-of-use
4.5
Image quality
4.5
Value for money
4.5