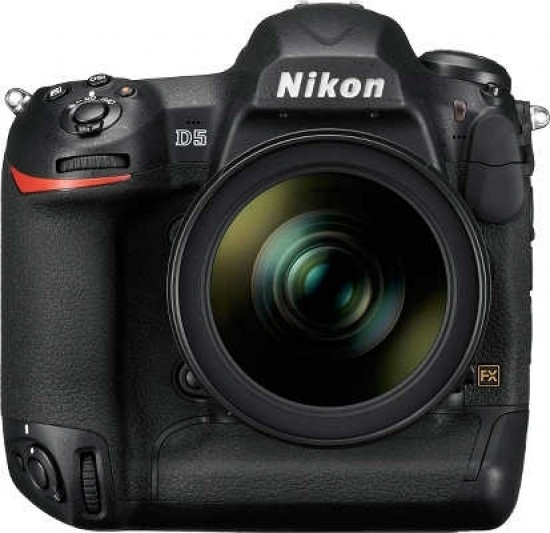 Conclusion
Nikon has probably already done enough to tempt professional photographers to place a pre-order by releasing the specs of the D5 alone. However, it's good to have it confirmed that those promising specs really do deliver as we have found after spending a significant amount of time with the D5.
The headline feature is the incredible new ISO range, and although it's pretty unlikely you'll want to use the extraordinarily high top expansion setting, it means that others, at a lower speed, are very, very good. Those who frequently shoot in low light, can shoot at super fast ISOs - something which could be invaluable for news photographers and photojournalists - without worrying about degradation of image quality.
There's also been a noticeable in the accuracy and speed of tracking autofocus, while the slight improvement of continuous shooting speeds (up to 12fps) make it an ideal camera for sports photographers - with plenty of big tournaments and sporting events this year it makes sense that the Nikon D5 is emerging now.
Nikon clearly believes that the future is XQD cards, dispensing with the one of each setup of the Nikon D4S and going for an either/or setup. If you want the fastest speeds and the deep buffer, then you'll be going for the XQD version. Those who have a big crop of CF cards can take comfort in the fact that a card and reader will be included in shipments of the D5 in the first year. Perhaps if you don't shoot a lot of action, or have coped fine with the D4S, you may be tempted to go for the CF card version - but you might have to question why you are upgrading in the first place if not for the speed improvements.
It continues to be a shame that nobody seems to have found a way to implement in-body Wi-Fi for professional cameras at this level. For photojournalists working in the field it's indispensable, so we hope that Nikon (et al) are working on a solution for that as we speak.
Implementing a touchscreen on a professional camera of this standard is an interesting move - plenty of companies seem to believe that professional photographers aren't interested in touch technology. However it has its uses when checking critical focus, and it's a nice addition that many will appreciate.
4K is the buzzword technology at the moment, and it feels a little like Nikon has jammed that on the D5 just so it can say that it has it. The fact that the D5 can only shoot for three minutes at a time makes it a little less usable than we'd like, but it is handy for recording snippets of video - ideal for stills photographers who want to add a bit of video to their offering, but not for videographers who want something as their main camera.
If you've already got a D4S, upgrading to the D5 will feel like an obvious decision. Some will be wondering if it's worth the upgrade, considering the high asking price. The answer is yes - probably, but as with anything, it depends on the kind of photography you shoot. If you're a photographer who has any use for super high ISO speeds and fast autofocus (sports, news, action, weddings), then the upgrade is worth it - while if you're somebody who uses their camera mainly for subjects in good light, such as portraits and landscapes, you may be a little more reticent to splash out just yet.
Further good news is that the introduction of a new model pushes down the price of the older one, and increases the likelihood of finding second hand models on the market. The D4S is still an excellent camera, so if you're on a budget, don't necessarily be put off by the fact that a newer version is available.
Overall, Nikon has produced a superb camera here with the D5. There's enough familiarity to make existing Nikon D4S users feel at home, but there's enough new features to justify the upgrade. And those low light photos - just wow.
Ratings (out of 5)
Design
5
Features
4.5
Ease-of-use
5
Image quality
5
Value for money
4