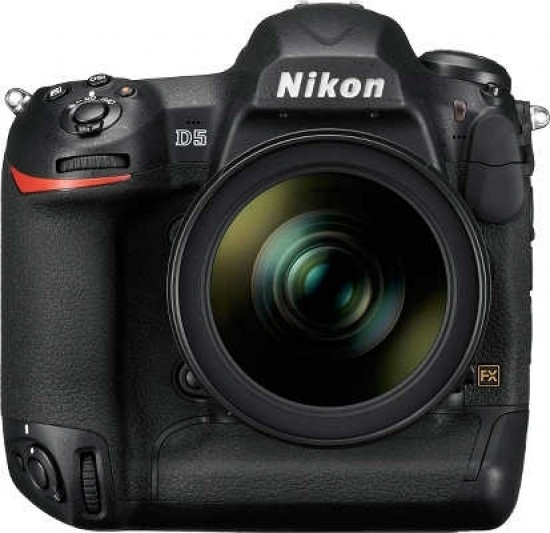 Image Quality
It would be fair to say that we weren't expecting anything less than excellent results from the Nikon D5, and happily it hasn't disappointed.
The Nikon D4S was already a great performer, and the D5 builds on this fantastic legacy, especially when it comes to low light shooting - the main area where Nikon has improved actual image quality for the new generation.
You can shoot at a ridiculously high equivalent of over 3 million ISO if you want to. You probably won't want to because the images are very painterly, missing a lot of detail and have a magenta hue. But, take a minute to register that it is capable of shooting at such a ridiculously high speed though. Just as you'll probably never use the top speed of your car, but you expect good performance at lower speeds, the D5 excels at speeds that other cameras can only dream of.
I was able to get usable images entirely throughout the Nikon D5's native sensitivity range. Even stretching to Hi1 (204,800) and Hi2 (409,600) produced some usable images if you're only printing them small - just as the average news or reportage photographer is going to be. In other words, this is a dream for photographers who can't always rely on good light.
Detail is kept well throughout the range, and it only really begins to noticeably drop off significantly from around ISO 102,400 - in other words, the camera's top native sensitivity. Noise is very well controlled JPEG images, producing a natural effect that's not too soft, but if you need to bring back some more detail, you will be able to use the raw format files - but with increased noise.
Colours are nice and vibrant straight from the camera when using the standard picture style, perhaps erring a little towards over saturation. You can shoot in a different picture style if you prefer a more muted look, while the raw format images are a lot flatter - which is good scope for post production work.
There are three automatic white balance presets which you can use, each depending on your personal preference. There's a standard, one which keeps cooler tones, and a third which keeps warmer tones. The standard setting does a good job of striking a good balance between the two, with the warmer setting erring on the side of yellow tones when shooting under artificial lights - but preserving warmer skin tones and natural tones when shooting natural daylight.
Noise
Here are some 100% crops which show the noise levels for each ISO setting for both JPEG and RAW files.
| | |
| --- | --- |
| JPEG | RAW |
| ISO 50 (100% Crop) | ISO 50 (100% Crop) |
| | |
|   |   |
| ISO 64 (100% Crop) | ISO 64 (100% Crop) |
| | |
|   |   |
| ISO 80 (100% Crop) | ISO 80 (100% Crop) |
| | |
|   |   |
| ISO 100 (100% Crop) | ISO 100 (100% Crop) |
| | |
|   |   |
| ISO 200 (100% Crop) | ISO 200 (100% Crop) |
| | |
|   |   |
| ISO 400 (100% Crop) | ISO 400 (100% Crop) |
| | |
|   |   |
| ISO 800 (100% Crop) | ISO 800 (100% Crop) |
| | |
|   |   |
| ISO 1600 (100% Crop) | ISO 1600 (100% Crop) |
| | |
|   |   |
| ISO 3200 (100% Crop) | ISO 3200 (100% Crop) |
| | |
|   |   |
| ISO 6400 (100% Crop) | ISO 6400 (100% Crop) |
| | |
|   |   |
| ISO 12800 (100% Crop) | ISO 12800 (100% Crop) |
| | |
|   |   |
| ISO 25600 (100% Crop) | ISO 25600 (100% Crop) |
| | |
|   |   |
| ISO 51200 (100% Crop) | ISO 51200 (100% Crop) |
| | |
|   |   |
| ISO 102400 (100% Crop) | ISO 102400 (100% Crop) |
| | |
|   |   |
| ISO 204800 (100% Crop) | ISO 204800 (100% Crop) |
| | |
|   |   |
| ISO 409600 (100% Crop) | ISO 409600 (100% Crop) |
| | |
|   |   |
| ISO 819200 (100% Crop) | ISO 819200 (100% Crop) |
| | |
|   |   |
| ISO 1638400 (100% Crop) | ISO 1638400 (100% Crop) |
| | |
|   |   |
| ISO 3276800 (100% Crop) | ISO 3276800 (100% Crop) |
| | |