Nikon D610 Review
November 12, 2013
|
Mark Goldstein
|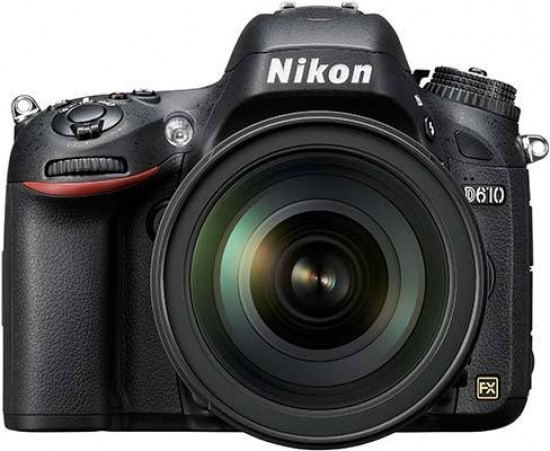 Conclusion
Officially the Nikon D610 adds just 3 new features to the one-year-old D600 camera, none of which are going to compel D600 owners to rush out and upgrade. Unofficially, we suspect that the D610 has been rushed out to fix the "oil on the sensor" issue that plagued its predecessor, as the D610 now has a different shutter release mechanism. It's still early days, but we saw no issues during our testing, and reports elsewhere on the interweb indicate that the problem may now have been put to bed. Phew. In all other respects the new D610 is identical to the previous D600.
At full resolution, the Nikon D610 captures an astonishing amount of detail - not quite as much as the D800 but still more than most people will ever need. In addition, the camera now has even better auto white balance than any previous Nikon we've tested, even in incandescent and Tungsten balanced fluorescent light, where it manages to leave just the right amount of warmth in the images for a perfectly natural look. The photos, especially those shot in NEF format, also have great dynamic range and generally low levels of noise.
In use we have found the Nikon D610 to be a great, responsive and versatile tool. The 39-point auto focus system has proven to be fast and generally accurate, with the fastest speeds achieved using the AF-S 24-70mm f/2.8G lens. We did feel that the AF module's frame coverage could have been greater and also had some issues seeing the active focus point because of the unusually small size of the in-finder AF point indicators - but that aside, we've found the focus system to work well in most conditions except for really low light, where the D800 proved to be superior.
That the D610 is lighter than any other Nikon FX digital SLR camera is a real boon to anyone planning to use it for extended periods of time, though be prepared that it's still quite a handful and noticeably heavier than the cheapest auto focus SLRs of the film era (then again, it's a much higher specified model than any of those). The Nikon D610's mirror is surprisingly quiet for a full-frame SLR camera and in normal use it produces only minimal viewfinder blackout. The only major gripe we have with the camera is that you cannot change the aperture in Live View or during movie capture, unless you use an old lens with a manual aperture ring, of course.
If you think you can live with that and a few other limitations / omissions versus the D800, the smaller, lighter and cheaper Nikon D610 will serve you just as well as the more expensive model - and even give you faster frame rates and more manageable raw file sizes as an added bonus.
Ratings (out of 5)
Design
4
Features
4.5
Ease-of-use
4
Image quality
5
Value for money
4.5